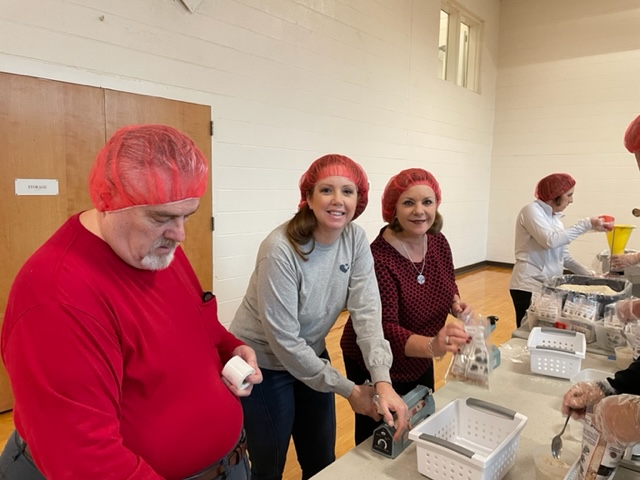 Special to Iredell Free News
More than 30 local Rotarians, their family members and South Iredell High School students gathered on Saturday to package food for those in need. The Rotary Club of Top of the Lake-Mooresville led the Rise Against Hunger event.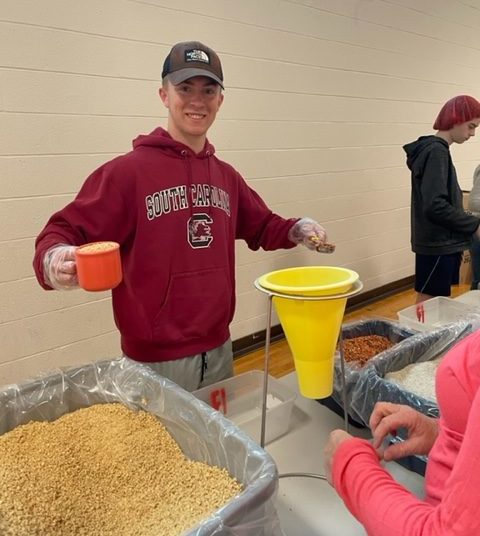 Volunteers unpacked the food supplies, set-up the food processing stations, assembled the individual food packages, then boxed them up ready to ship out of the country. A total of 12,744 meals were packed, weighted, and boxed for shipping in a little over three hours by volunteers.
Rise Against Hunger is an easy way to participate in an international project without leaving the community. Meal packaging volunteers collaborate to assemble food that can be easily transported around the world. Rise Against Hunger is a global movement to end hunger by empowering communities, nourishing lives, and responding to emergencies.
The Rotarians held fundraisers throughout the year, including an annual golf event, to cover the cost of the Rise Against Hunger meal packaging event.
The food packet consists of rice, flour, soy protein, dried vegetables and a vitamin and mineral packet. The recipients simply add water and local spices for a healthy meal that serves six. The meals are introduced through schools and health programs around the world by Rise Against Hunger and their affiliates.
The Rotary Club of Top of the Lake-Mooresville is over 40 members strong. They are business professionals living and working in the Mooresville area. Top of the Lake Rotarians are dedicated to improving the lives of those in our community and around the world. Top of the Lake Rotary meets on Thursday mornings at 8:15 at Victory Lanes Bowling Center in Mooresville.