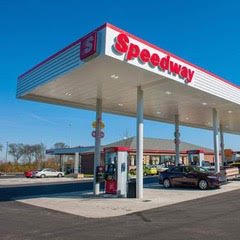 BY DEBBIE PAGE
debbiepage.iredellfreenews@gmail.com
Speedway is planning a new convenience store and gas service center between Bojangle's and Wendy's on a 4-acre site off Lexus Drive off Exit 42 near Interstate 77.
The Troutman Board of Adjustment granted a special use permit based on the submitted concept plan for an automotive services business to be located in the town's highway business zoning district.
The center will feature a 4,600-square-foot convenience store with eight two-sided fuel pumps and five diesel pumps. The plan's setback, parking, and landscaping requirements meet the Unified Development Ordinance.
The project is also consistent with the town's Future Land Use Plan for the area, which is designated as interchange commercial.
The project will have to get Technical Review Committee approval prior to final approval. A traffic impact analysis is underway, and any suggested improvements will also be required to be added to the plan before final approval.
The board also added several conditions to the permit, including bringing Lexus Drive up to town street standards and formulation of an agreement of all property owners of the Troutman Town Center to address the maintenance of the existing stormwater pond prior to plan approval being issued.
The board also approved a signage variance for the project. The maximum sign allowed in highway business zoning is 200 square feet and six feet in height. The board approved a monument sign of 21 feet, 7 inches, which is compatible with signage already in the area.
The board also approved commercial fueling lane directional signs of 32 square feet, exceeding the 28 square foot maximum, because of safety concerns.