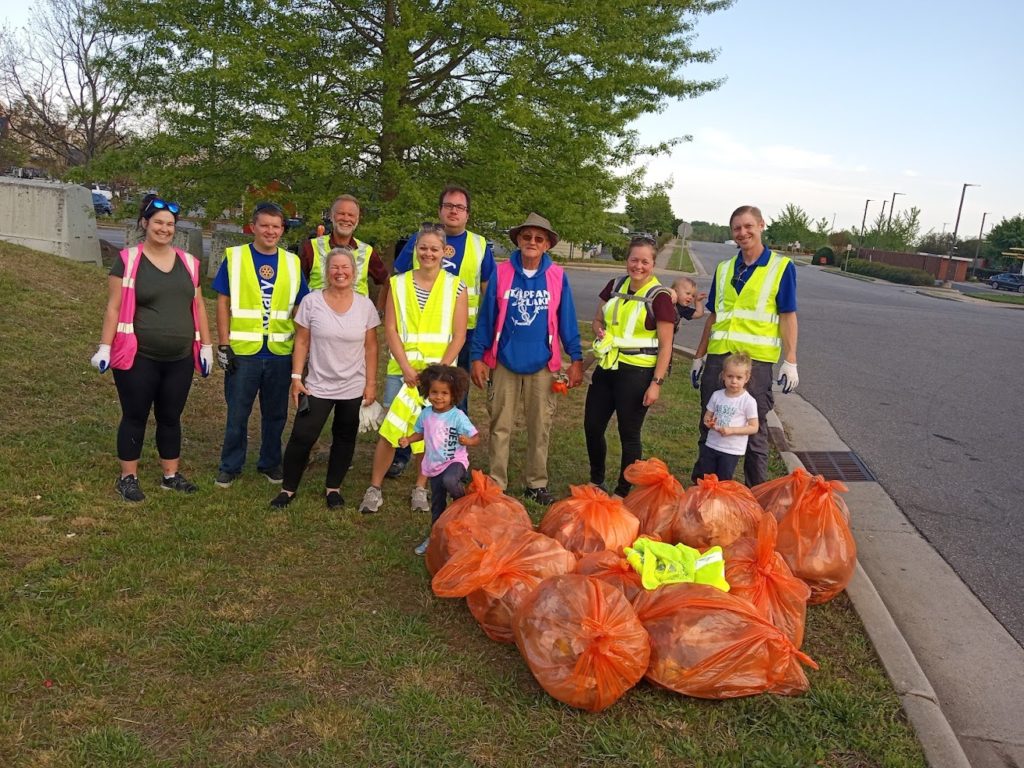 BY DEBBIE PAGE
debbiepage.iredellfreenews@gmail.com
About 25 volunteers joined forces at Troutman Town Hall on Thursday afternoon to get their Earth Day assignments before fanning out to pick up debris in the Food Lion Shopping Center and Exit 42 areas.
Council members Eddie Nau and Jerry Oxsher were among the volunteers, which included groups from Troutman Rotary Club, Troutman Business Network, Town of Troutman employees, Allen Tate Realty in Statesville and Mooresville, and individual volunteers.
Parks and Recreation Director Chip Smith, who organized the event, said the effort netted 268.2 pounds of refuse that no longer litters the town's streets.
The event "is a great time for our community, and our residents can come out and unite as one for a goal to clean up our town and help make it look nice," Nau said.
"We've got some people at Lowe's and Exit 42, which is the gateway to Troutman. We also have people on the greenway and behind Food Lion. Everybody's really chipping in and helping clean up."
Nau picked up waste materials behind Food Lion and continued up Murdock Road to the Iredell County EMS station. "It was very rewarding. It's great for the community to come out, and we probably ought to do it more often, to be honest."
Photos