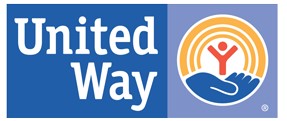 Special to Iredell Free News
For individuals in our community who are dealing with medical issues, accessing healthy food can be challenging.
Ride United Last Mile Delivery, a new program under the umbrella of the United Way of Iredell County, is helping county residents overcome those obstacles. Local nonprofits and Door Dash are partnering with the United Way
With this program any nonprofit in the county signed up with United Way of Iredell County will be able to deliver products directly to the doorstep of those individuals who do not have access to transportation. This means that food boxes, hot meals, school supplies, gift cards, pet food, hygiene items, mental health kits, holiday deliveries, clothing and so much more can arrive without cost to homes in need of the items.
"Overall, the Door Dash experience was fantastic!" said Maryanne, who has benefitted from the program. "I placed an order through my local nonprofit, FeedNC. Then I received a text when the Door Dasher was on their way. The Door Dasher rang the doorbell when they arrived. I also liked how the delivery was contactless.
"It is really a great system!" she added. "I'm on a vegan diet because of my own medical conditions so I loved that FeedNC was able to provide a vegan meal option for me and the quality of the food was amazing. It truly felt like a restaurant experience in my home! When I saw it was tofu, I was really excited because I've never tried it before. I loved it! Because of my medical conditions, some days cooking a meal can be really challenging."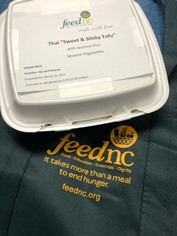 FeedNC currently provides healthy hot meals as well as groceries to its patrons. However, their programming is expanding through the use of their culinary workforce training program to include special medically inclusive meals such as vegan, gluten free and vegetarian. One of these meals was prepared and delivered to Maryanne.
Now, when Maryanne is in need of additional food or other items provided by FeedNC she can have them delivered to her door, allowing her to receive services without the need to drive, which is a challenge because of her medical needs.
"I think this will be great for me and for others who are in similar situations to be able to have access to good, healthy food," she said.
All item requests must go through the trained nonprofit agency. United Way of Iredell County will not take orders for items directly from individuals.
"We welcome agencies of all sizes and missions to join Ride United Last Mile Delivery!" United Way officials said in a news release. "United Way of Iredell County looks forward to adding many more nonprofits to this free service in the coming months and filling the needs of many individuals who struggle with transportation issues."
LEARN MORE
If any agency would like to participate in this program, contact Sara Lewis at SLewis@UWIredell.org for more information.