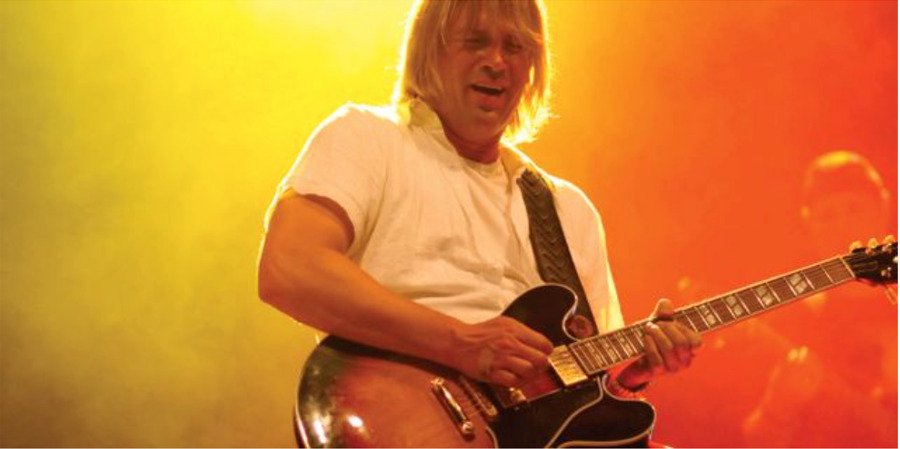 Special to Iredell Free News
Singer-songwriter Rockie Lynne is the subject of an award-winning feature-length documentary that will be shown during the 2023 Full Bloom Film Festival in Statesville.
"Rockie Lynne: Where I Belong," directed by JC Summerford, will be shown at 11:15 a.m. on Friday, September 8, and 2:45 p.m. on Saturday, September 9. Both viewings will be in Shearer Hall, which is located on the campus of Mitchell Community College at 500 W. Broad Street.
Rockie, who grew up in Statesville, was abandoned as an infant in Mecklenburg County and later adopted by a couple in Statesville. During the filming of the documentary, a DNA detective was hired and Rockie found his biological family. It is a very compelling story with strong local roots.
In addition to his compelling personal journey, the documentary also illuminates Rockie's distinguished music career, an unwavering dedication to his national non-profit, Tribute to the Troops, and his work with aspiring young musicians.
Summerford's credits include writing, producing and directing TV series, specials and program segments for a host of networks and production studios, including Discovery, Travel Channel, NBC, CBS, HBO, A&E, Lifetime, Bravo, MTV, VH-1, Nickelodeon, ESPN, TLC, WE, Golf Channel, Tennis Channel, USTA, Walt Disney World Productions, GRB Productions and PBS. She was Showrunner for Discovery's "Great Park Adventures" series, which profiled extreme sports in national parks, and "Historic Traveler" for Travel Channel. She recently wrote and produced segments for the A&E series "Operation Build," Lifetime's "Designing Spaces," "The Balancing Act" and "The Suzanne Show." She has also produced segments for the PBS series "Voices of Vision," "Trailside," and "Healthy Body, Healthy Mind."
Ticket Information
For additional information and a full lineup of films and ticket information, visit www.fullbloomfilmfestival.org
Kick-off Party
Rockie Lynne and his band will be performing at the kick-off party on Friday night at the Old Jail at 203 S. Meeting Street in Statesville starting at 7:30 p.m. The Friday night kick-off party is open to the public, and admission is free. The event will feature signature cocktails and food trucks.