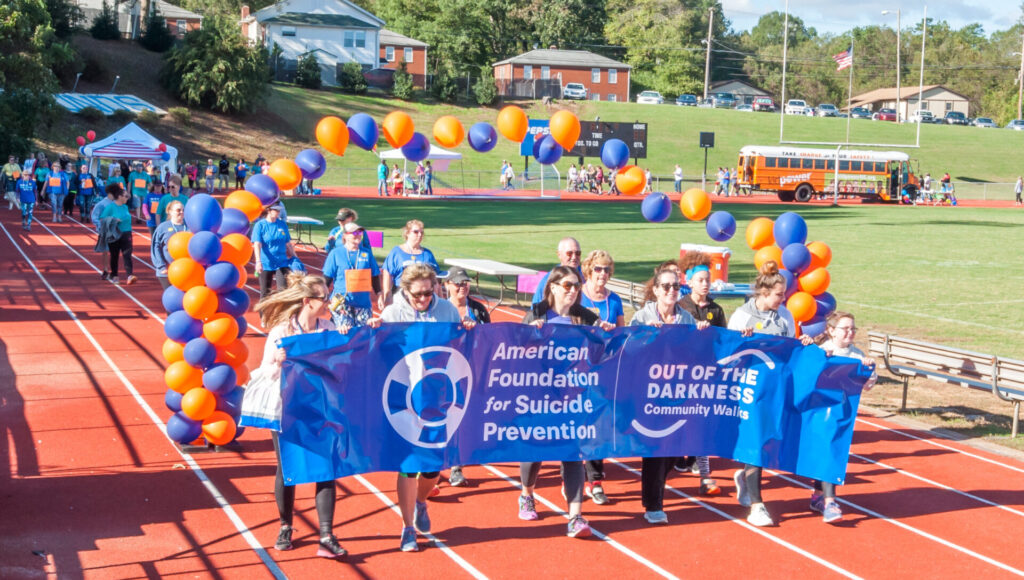 BY MIKE FUHRMAN
Susan Tolle didn't set out to be a crusader for suicide prevention.
Yet it became her life's mission after her adult daughter nearly died by suicide.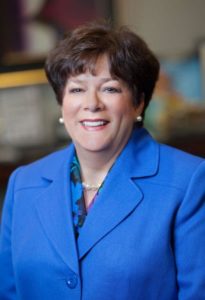 For the past six years, Tolle has worked tirelessly, teaching thousands of people in Iredell County and beyond to recognize the warning signs — and how to help those who are struggling. She's shared best practices for suicide prevention with church groups, educators and counselors throughout the county.
As final preparations are underway for the 2023 Out of the Darkness Central Piedmont Walk, Tolle is winding down her time as the American Foundation for Suicide Prevention's volunteer extraordinaire in our community.
"We have made tremendous progress in Iredell County," Tolle said. "I want to go out on a high note."
The goal for this year's fundraiser — scheduled for October 7 at Statesville High School — is $50,000.
WORKING TO RAISE AWARENESS & SAVE LIVES
Tolle, who has volunteered 20 to 30 hours per week for years, said health concerns require that she scale back her work for AFSP after this year's community walk.
Despite the efforts of AFSP chapters in Iredell and across the state, too many people in North Carolina are dying by suicide. In 2021, there were 1,448 suicides across the state. Totals for 2022 have not been made public.
The Iredell County Sheriff's Office has investigated 49 deaths by suicide in the past five calendar years, including eight in 2023. (The ICSO investigated a total of nine suicides in 2022.)
According to the ICSO, 14 people under the of 18 have died by suicide in the past five years in the county, along with 30 people ages 19-64, and five people ages 65 and older.
Those statistics do not include suicides in Statesville, Mooresville and Troutman.
In addition to reducing teenage suicide rates across the country, the AFSP is working to educate those who work in agriculture, correctional facilities, health care and emergency medical services to recognize the warning signs.
There's no single leading cause for suicide. According to AFSP, it most often occurs when "stressors and health issues converge to create an experience of hopelessness and despair." Depression is the most common condition associated with suicide, particularly when it is undiagnosed or untreated.
Depression, anxiety, and substance problems, especially when unaddressed, increase risk for suicide.
Behaviors that may signal risk for a suicide attempt include:
♦ Increased use of alcohol or drugs;
♦ Looking for a way to end their lives, such as searching online for methods;
♦ Withdrawing from activities;
♦ Isolating from family and friends;
♦ Sleeping too much or too little;
♦ Visiting or calling people to say goodbye;
♦ Giving away prized possessions;
♦ Aggression; and
♦ Fatigue
Tolle advises parents to pay special attention to their teens and pre-teens for any of these behaviors – and to keep tabs on what's going on in their children's lives.
"My advice is to snoop," she said. "Check the laptops. Check the browser history. Check the phones.
"They may be angry," she added. "But at least the parents will still have them alive to be angry."
If you are concerned a friend or loved one is at risk, seek help. The Suicide and Crisis Lifeline (988) is available 24/7.
Tolle has been sharing these warning signs since she almost lost her daughter Emily, who attempted to take her own life while in the midst of mental health crisis.
"She didn't think she was worth anything. She would say, 'It would be so nice for you if I killed myself,' " Tolle said, growing emotional at the memory of those dark days.
"That's a horrible thing for a mother to hear."
With the help of those closest to her and a professional counselor, Emily has recovered, is working as a Registered Nurse and is the proud mother of a 15-year-old daughter.
"She's 43 now, and she's awesome," Tolle said. "For the first time in a long time, I see Emily happy."
Tolle shares her family's journey as she talks with groups about suicide prevention. That hasn't always been easy, and there have been plenty of tears along the way.
"A friend said, "It's okay. The more you share your story the more people will understand – that it's nothing to be ashamed of.' "
So Tolle shares.
And saves lives.
"We are never going to see zero suicides," she said. "But we want to get the number as low as possible."
United Way of Iredell County Executive Director Brett Eckerman credits Tolle for raising awareness in schools, churches and throughout the county.
"The community has come together to try to address this," Eckerman said. "The work Susan has done has been key to this effort."
Meanwhile, Tolle hopes someone will pick up the torch as she reduces her workload in the coming months.
"I'm proud of the work we've done," Tolle said. "But it's only the tip of the iceberg. I wish I was younger and could continue working on this and do it full time.
"If I was younger, I could take this and knock the socks off."
WALK DETAILS
The 2023 Out of the Darkness Central Piedmont Walk is scheduled for October 7 at Statesville High School. The check-in starts at 9 a.m., and walk begins at 10 a.m.
Editor's Note: This article was originally published in the September edition of "IFN Monthly."