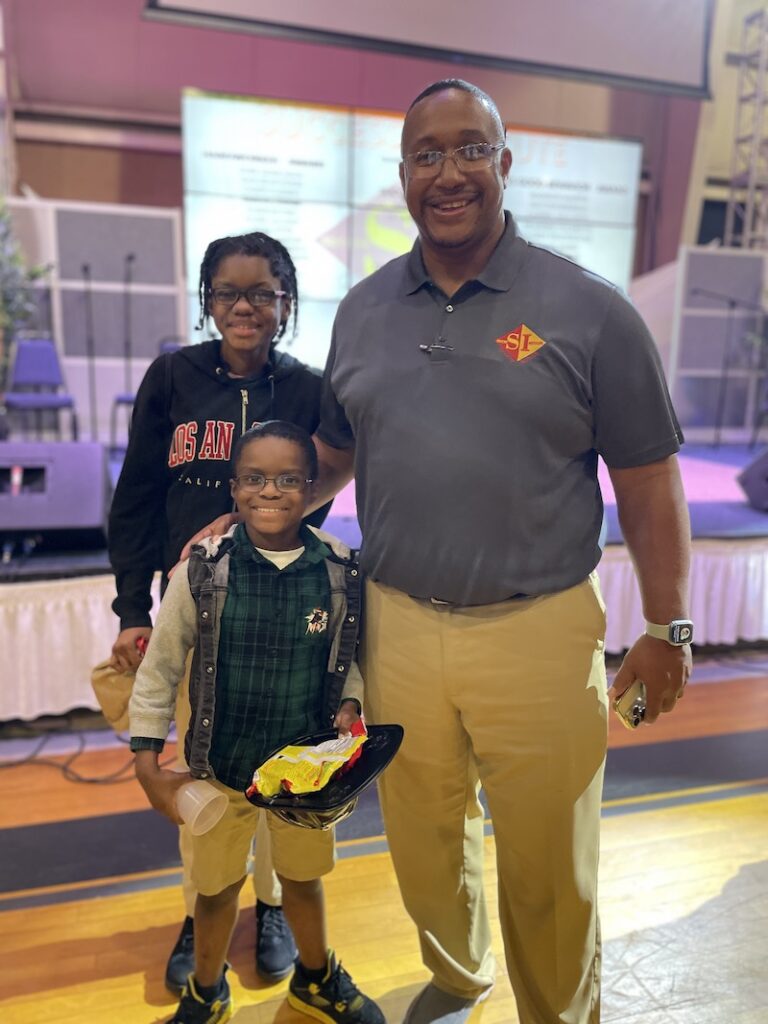 BY KARISSA MILLER
When the doors opened and students returned to class this fall, Shadrach Martin was ready to face the joys and challenges of starting a new job as principal of Success Institute Charter School in Statesville.
"I am honored to be named the new principal at Success Institute," Martin said. "I'm excited to be here."
The vacancy became available after Tenna Williams changed roles and became the school's executive director.
Surrounded by a group of adults, Martin leans in, props his hand down, knuckles out, as a younger student walks by and indicates that he wants a fist bump. Martin then flashes his trademark grin as he begins talking with the student.
"I have a few students that don't want the day to end," he explained. "They are eager to stay here after the school day is done," he said.
Martin, a Statesville native and 1998 graduate of Statesville High School, looks forward to building relationship with both students and colleagues.
"I bring knowledge with me of working the public school system in Iredell-Statesville Schools and Guilford County Schools and the resources to help our staff and the students to be the best that they can," he said.
In his 11th year of education, Martin started his career as a teacher assistant and bus driver and worked his way up through the ranks as a behavior specialist, exceptional children's teacher and
administrator at the school and district level.
Martin strives to lead by example and is known as a hands-on leader.
When a coach had a schedule conflict, Martin stepped in to help coach basketball. He also has driven the school bus on an early release day.
His mission is to educate children — inside and outside of the classroom.
"It's not about telling them, but showing them — while putting the resources in front of them — about what's out there to help them reach their full potential," Martin said.
Martin wants to increase academic rigor and make sure every student leaves the K-8 school prepared for high school. He also stresses the importance of giving back to the community and has students participate in community service projects throughout the school year.
At his previous schools, Martin started a "A Few Good Men," a mentoring program which pays nod to his experiences as a U.S. Marine after high school.
He hopes to bring this program to Success Institute later this fall.
"I believe it's important to take the time to mentor young men of all backgrounds to become the best versions of themselves and be a resource of information for them," he explained.
Family Night
Martin also wants to celebrate the success of staff and students at the school. Family Night, which the school hosted on Tuesday night, is just one example of this.
He put together a slideshow of pictures to play throughout the night of students and also highlighted their academic accomplishments. Several community groups met and talked with families.
"I think it's important to bring unity between school families, the community and the teachers and staff. I want parents to see the great things that their child is doing each and every day. I want them to feel a part of their child's education and success," he said.
Photos