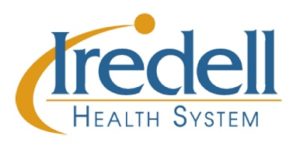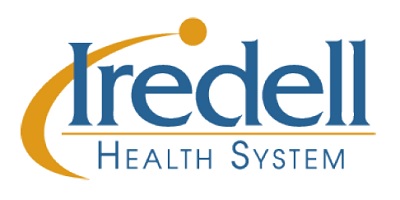 Special to Iredell Free News
Iredell Health System, in partnership with the Iredell Physician Network, recently welcomed Dr. Caitlin D. Basnight to Family Care Center of Taylorsville.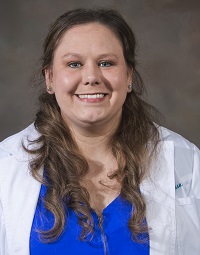 Basnight is a board-certified family medicine physician. She chose her specialty of family medicine because it allows her to treat a variety of conditions and enables her to build a relationship with patients and their families.
As part of her approach to medical care, Basnight emphasizes treating the whole person – body, mind, and spirit. Upon their first visit with Basnight, patients can expect to be greeted by a physician who wants to get to know them and be an equal partner in their health.
"I want to include my patients in decision-making when developing their treatment plan and for us to come to a mutual agreement on the plan that covers both their personal health goals and my advice for them as well," said Basnight.
Basnight received her bachelor's in biology and minors in music and chemistry from Presbyterian College in Clinton, S.C. She earned her medical degree from the Edward Via College of Osteopathic Medicine-Carolinas Campus in Spartanburg, S.C., and completed her residency at McLeod Family Medicine Residency in Florence, S.C.
Basnight is a member of the American Medical Association, the Christian Medical and Dental Association, the South Carolina Osteopathic Medical Society, and the American Academy of Family Physicians. In medical school, Basnight was on the leadership team for her college's branch of the American College of Pediatrics, and was active in family medicine, wilderness medicine, and osteopathic medicine clubs. In her residency program, Basnight was the residency liaison in charge of resident activity at Faith Nursing Home in Florence.
A member of Discovery Church in Hickory, she volunteers on the medicine team and helps lead a life group for singles. She loves animals and has two dogs that she enjoys spending time with, especially when hiking or traveling. Basnight also enjoys history, paleontology, fossil collecting, and visiting various historical sites across the United States.
Basnight is also very close with her family and tries to take every opportunity she can to spend time with them, whether it's a vacation or talking on the phone.
Her favorite health tip is to live your life to the fullest.
"It is very important to have a healthy body, and we, as healthcare providers, will definitely do everything we can to help you with this. But also, don't forget about your mind and your spirit. Do things that are important to you to nurture those aspects, whether it's spending time with family, reading a book, working in the garden, building things, developing relationships, enjoying your work, etc. 'Life is more than just the body.' So, please take care of your body, and we will help you do so, but don't forget to live life and also care for your mind and your spirit. You really need to nurture all three, mind, body, and spirit, to live life to the fullest," said Basnight.
Basnight will practice at Family Care Center of Taylorsville, located at 1668 Highway 16 South. If you would like to schedule an appointment, call 828-632- 9736.
About Iredell Health System
Iredell Health System includes Iredell Memorial Hospital; Iredell Mooresville; two urgent care centers; Iredell Home Health; Iredell Wound Care & Hyperbaric Center; Community and Corporate Wellness; Occupational Medicine; the Iredell Physician Network and more. Iredell Memorial Hospital is the largest and only nonprofit hospital in Iredell County. The comprehensive healthcare facility has 247 beds; more than 1,800 employees; and has 260 physicians representing various specialties. Centers of excellence include Women's and Children's; Cardiovascular; Cancer; Surgical Services and Wellness & Prevention. The Health System's second campus, Iredell Mooresville, is home to the area's only 24-hour urgent care facility, as well as an ambulatory surgery center, imaging center, rehabilitation services, and physician practices. The mission of Iredell Health System is to inspire wellbeing. For a comprehensive list of services and programs, visit www.iredellhealth.org