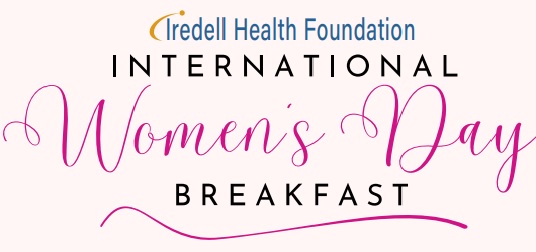 Special to Iredell Free News
When Rebekah Gregory crossed the Boston Marathon finish line, she had no idea her life was about to change forever.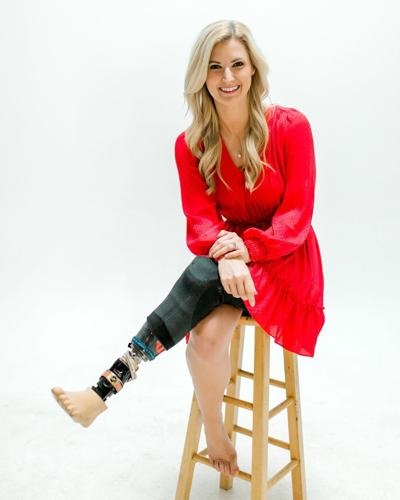 Gregory and her 5-year-old son, Noah, were only three feet away when the first bomb of the 2013 Boston Marathon exploded. Gregory's legs shielded her son from the massive explosion that killed three people and injured over 260.
The Boston Marathon bombing claimed Gregory's leg, but not her spirit.
Today, Gregory is a motivational speaker, traveling the country and encouraging others to stay positive, never give up, and be the change they wish to see in the world.
Nearly 10 years after the Boston Marathon bombing, Gregory is visiting Iredell County to share her emotional and triumphant story through the eyes of a patient, including her detailed account of the day of the Boston Marathon bombing, her extensive recovery time, and everything that led up to the eventual amputation of her left leg below the knee.
Gregory will share her story at the Iredell Health Foundation's first International Women's Day Breakfast, benefitting the Women's Health Fund for Iredell Health System. Proceeds from the event will assist qualifying women who cannot meet the financial obligation for health and preventive services, such as mammograms, ultrasounds and other diagnostic screenings.
The International Women's Day Breakfast will take place from 7:30 to 9:30 a.m. on Wednesday, March 8, at The Charles Mack Citizen Center in Mooresville. After the breakfast, attendees are welcome to stay for an additional hour for photos and a book signing with Gregory.
The master of ceremonies for the breakfast will be Molly Grantham, anchor at WBTV News.
Dr. Princess Thomas Williams will also speak on the importance of treating the whole woman, physically, emotionally, and spiritually.
"This is a celebration of hope and courage through storytelling. Our hope is this annual breakfast serves as a guide for attendees to navigate challenging times and events," said Jen Balog, executive director of the Iredell Health Foundation.
Several sponsorship opportunities are available. Individual tickets are $65 per person, and a table of eight is $500. You can purchase tickets or sponsorship online at ihfwomen.org.
For further details about the event and sponsorship opportunities, visit ihfwomen.org, email foundation@iredellhealth.org, or call 704-878-7669.
About Iredell Health Foundation
The Iredell Health Foundation is a 501(C)3 nonprofit organization responsible for philanthropy for Iredell Health System. It supports the system's programs and services through donor-centered fundraising. The Foundation focuses on raising community awareness of specific programs that need funding and provides individuals and organizations hoping to make a difference and leave a legacy the opportunity to support local healthcare needs of their choice. To learn more, or to make a donation, visit www.iredellhealthfoundation.org or call 704-878-4547.