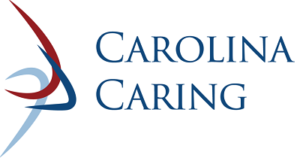 Special to Iredell Free News
Carolina Caring is hosting "Walk A Mile With Me," an online support group for caregivers, spouses and widows/widowers of veterans, beginning Tuesday, February 7, at 1 p.m. The group will continue to meet on the first Tuesday of each month and is designed to be a welcoming place to talk about the journey before and after the passing of a veteran.
Carolina Caring for Veterans is proud to be a Level IV partner of the We Honor Veterans program, an awareness initiative spearheaded by the National Hospice and Palliative Care Organization and the U.S. Department of Veterans Affairs. The program has also been recognized as a partner of the United States of America Vietnam War Commemoration Program.
For more information, contact Cindy Stamey, Carolina Caring's Director of Community and Veteran Relations, at cstamey@carolinacaring.org or call 828-466-0466.
About Carolina Caring
Carolina Caring, founded in 1979, is an independent, community-based, nonprofit healthcare provider. It specializes in programs that offer relief from chronic conditions, serious illnesses, and the challenges they bring, including palliative medicine and hospice care for all ages, primary care and grief counseling. Currently, Carolina Caring serves 12 counties across western North Carolina and the Charlotte Region. For more information, call 828-466-0466 or visit www.CarolinaCaring.org.