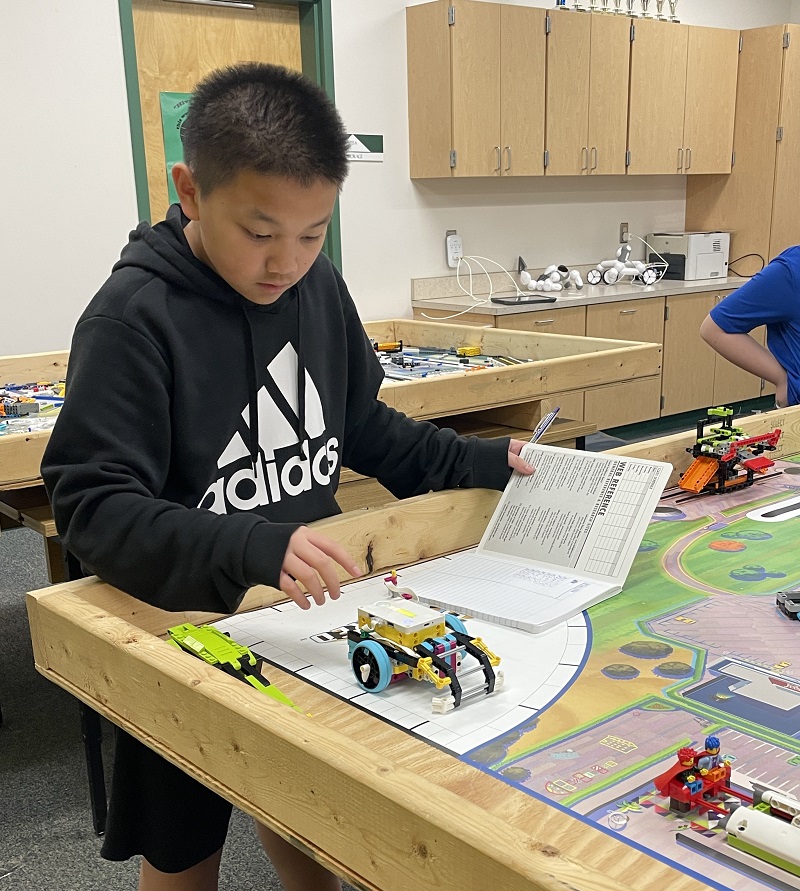 BY KARISSA MILLER
The seven Celeste Henkel Elementary robotics teams are all business.
With less than two months until the Iredell-Statesville Schools robotics competition, members of Team Firefox, Nighthawks, JJay's, Robo Chicks, Robo Dudes, Lego Masters and Superstars are hyper focused on the task at hand. They known it will take determination, kindness and teamwork to have a strong showing at the FIRST (For Inspiration & Recognition of Science & Technology) LEGO League competition on April 21.
It's a new year, and that means a new challenge.
"Last year, the innovation project was about transferring cargo," explained Team Robo Dudes member Kolby Yang. "This year it's about transferring energy."
Yang doesn't feel pressure to win, but he wants his team to do better than last year.
Students have spent the past few months designing their robot pieces and practicing. While they all see it as fun, they have had to learn what it means to work in a team setting.
"Leadership isn't something to take lightly. It's a very big responsibility," said Team Lego Masters member Cody Caskaddon.
"You have to be a good teammate and work together," added Willa Harris, who is on Team Robo Chicks.
Having to deal with different opinions on a team can create challenges, the students said.
"Sometimes your partner will disagree with you. You will have to change lots of things until your partner will agree," said Team JJay's member Jayden Ramirez.
On Thursday afternoon, Devin Marsh with Team Firefox was programming his robot to solve the white piece energy storage mission.
Even when things didn't quite go according to plan, Devin didn't panic. He focused on finding solutions.
He surprised himself when he used one mission to drive his practice run. His peers cheered him on and he earned 90 points, with minimal wasted effort.
The Robotics Club is coached by Crystal Caudle and Laura Caldwell. According to Caldwell, the practice competitions are the students' favorite part of the day.
"This is where you will see frustration, but not in a bad way. It is when they see what works and doesn't work and then their wheels are thinking," she said.
Caudle said that the school can have multiple teams thanks to contributions through Donors Choose and an EnergyUnited Bright Ideas grant.
The kids consistently amaze her.
"They have to figure everything out on their own. They have to read the directions. We just give them the tools. Robotics is great because it feeds into manufacturing to doctors using robotics for surgery," she explained.
Photo Gallery