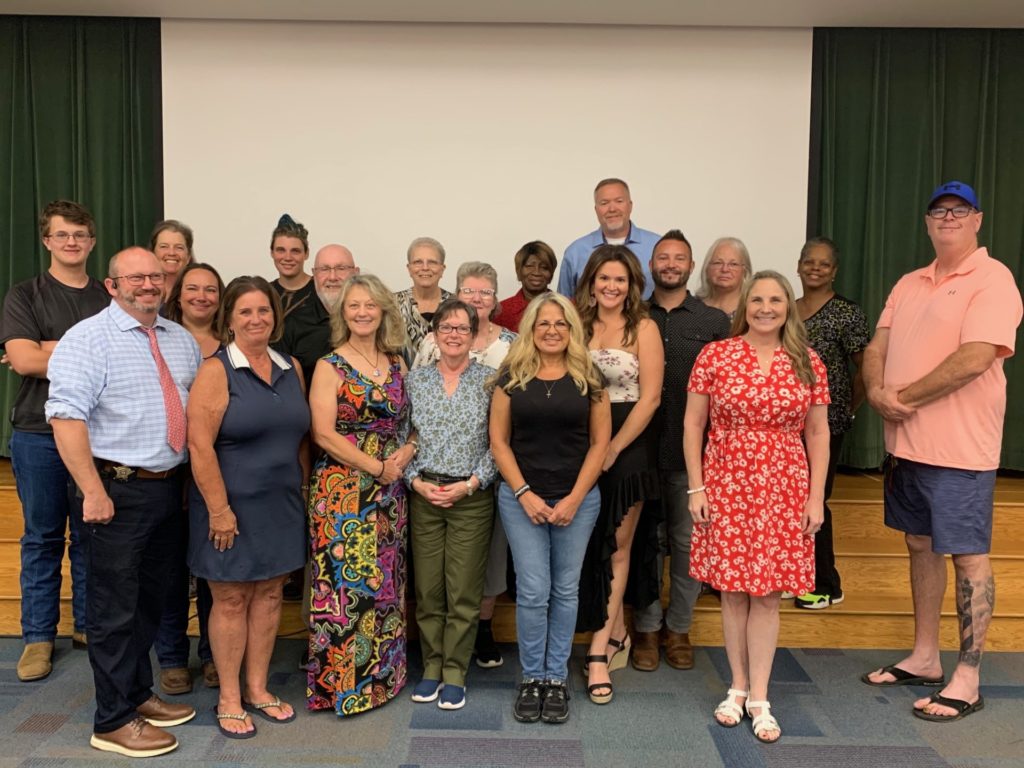 BY BRANDY TEMPLETON
The Iredell County Sheriff's Office marked the end of its Spring 2023 Citizens Academy on Thursday with a graduation ceremony at the N.C. Cooperative Extension Office in Statesville.
Adult participants were given certificates and treated to dinner for completing the program.
Participants got a behind-the-scenes look at the work of the ICSO. Sessions focused on the agency's history and its duty to the community. They toured the detention center and training facility, and were given hands-on experience with training equipment.
The students were introduced to criminal investigations, narcotics trends and investigations, and crime scene processing.
Chief Deputy William Hamby shared his appreciation for the participants.
"Out of 10 most populated counties, we have half the crime rate of the others," he said. "This is so y'all know what we do and be transparent."
Having the community's support is critical to the Sheriff's Office's effectiveness, Hamby explained.
"We have quality, wonderful people in this county," Hamby said. "You are now better prepared to help us keep crime down."
After graduating, participants have the opportunity to go on a ride- along with a patrol deputy.
LEARN MORE
Anyone interested in attending the academy must be 18 years or older and pass a criminal background check. For more information, contact the Crime Prevention Unit at 704-878-3180.
Photos