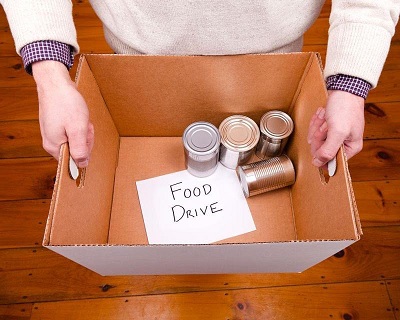 Special to Iredell Free News
ABC Investments & Management Co., the management company of the Hilton Garden Inn and Comfort Inn & Suites in Statesville, in partnership with the Statesville Convention & Visitors Bureau (SCVB) and Statesville Civic Center, is spearheading a food drive to support the Fifth Street Ministries food box program and community kitchen.
The food drive will coincide with the annual Celebrate Statesville Tourism Summit, scheduled to take place at the Civic Center on Wednesday, July 26. Organizers are encouraging all attendees of the Tourism Summit to contribute to the food drive by bringing canned goods to the event. The community is also encouraged to participate.
The food drive will run from Monday, July 24 through Friday, July 28. The Hilton Garden Inn will provide a designated drop-off box at the Civic Center during these dates.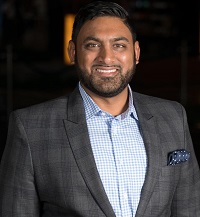 ABC Investments & Management Co. Vice President and SCVB Board Member, Pritesh Nagarji, expressed their commitment to addressing food insecurity within the community, stating,
"Community food programs, like the ones at Fifth Street Ministries, play a vital role in providing essential nourishment to individuals and families facing food insecurity, especially during the summer months," said Pritesh Nagarji, ABC Investments & Management vice president and SCVB Board member.
"The Community Food Drive aims to collect a substantial quantity of non-perishable food items to support their mission of feeding the hungry and ensuring no one goes to bed hungry in our community. We hope to make this an annual event, as programs like these align with our Management Company's core values."
The food drive is a collective effort by the Hilton Garden Inn, ABC Investments & Management Co., the SCVB, and the Statesville Civic Center to foster community engagement, encourage philanthropy, and address the challenges faced by those experiencing food insecurity.