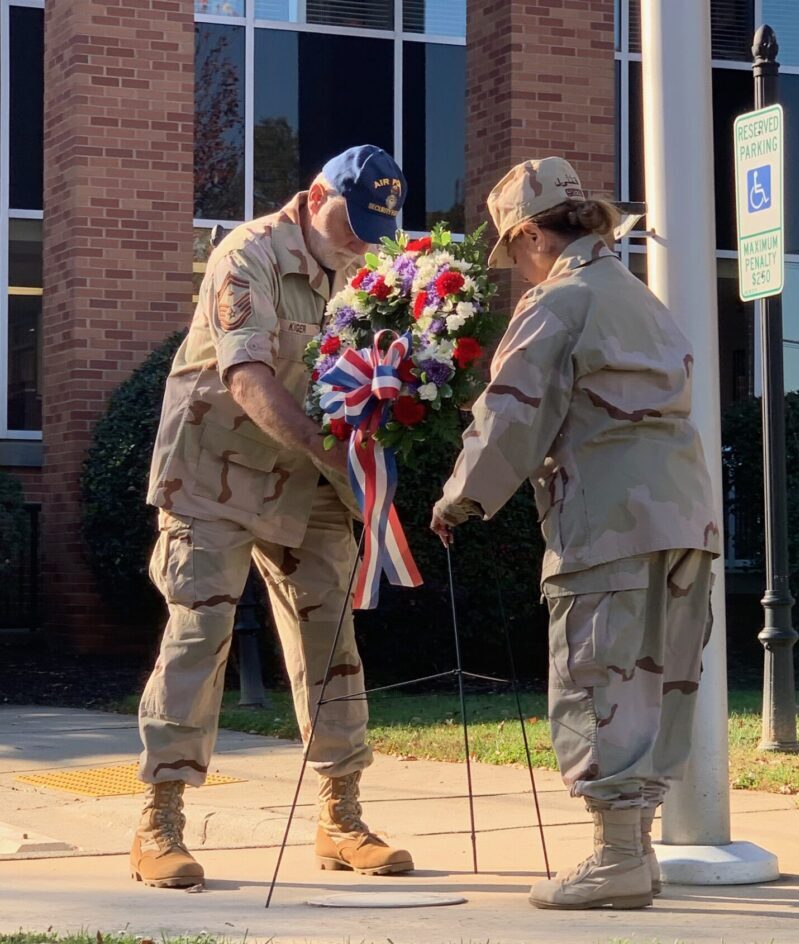 BY BRANDY TEMPLETON
A group from Welcome Home Veterans at Richard's Coffee Shop raised a POW flag in tribute to their fallen comrades on Monday, beginning the Town of Mooresville's weeklong tribute to veterans.
Mayor Miles Atkins, Mooresville firefighters, and Mooresville police officers were among those who participated in the special ceremony.
Jim Kiger, who served from 1971 to 1995, talked about the significance of the 10th annual ceremony.
"It's all about us honoring those that aren't coming home— those we left behind," Kiger said. "There's no greater privilege than for one to serve their country. All the years I put the uniform on, it never goes away."
John Hedley grew up as an "Army brat," living in France, Japan, and other places until he was 8 years old. He knows all too well what it feels like to almost become a POW.
Serving in the Army from 1963 to 1989, the Vietnam veteran is celebrating the 54th anniversary of his return home.
As Hedley talks about the time he served on a "Fire Base" (a secure artillery area) in Southern Vietnam, he is reliving a horror. He was a 1st lieutenant and recon platoon leader when his unit was over-run by NVA soldiers.
"It was the worst night of my life," he said, tearing up. "Many were killed or wounded. We fought all night."
More than five decades later, Hedley said, many Americans know very little about the Vietnam War and the sacrifices American soldiers made.
"I'm sorry for their ignorance. What else can you say?" he said. "These men spent a good portion of their lives away from family, friends, birthdays, graduations, all the holidays. They did whatever to save their country. What can you say?"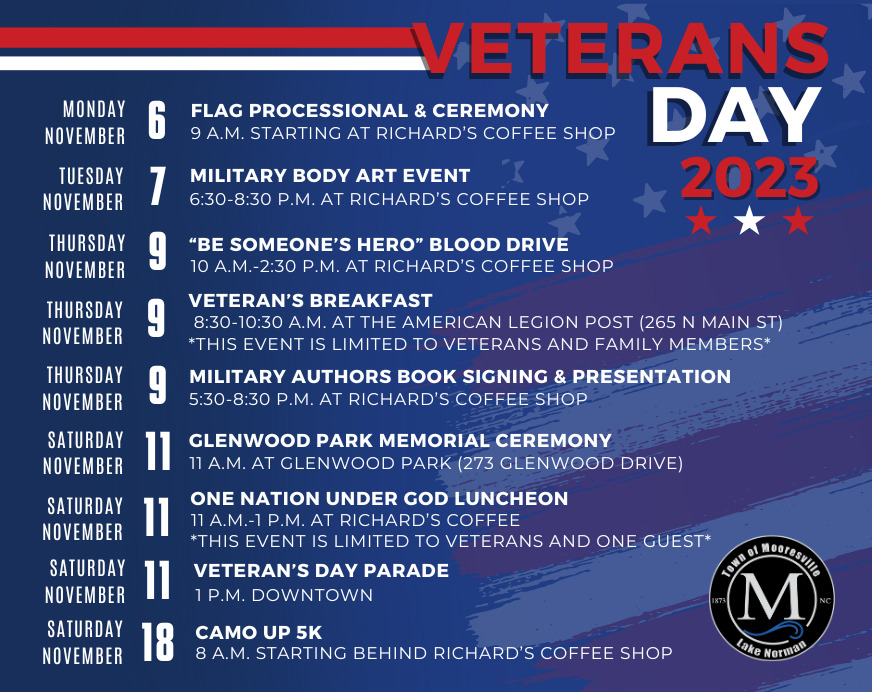 Photos