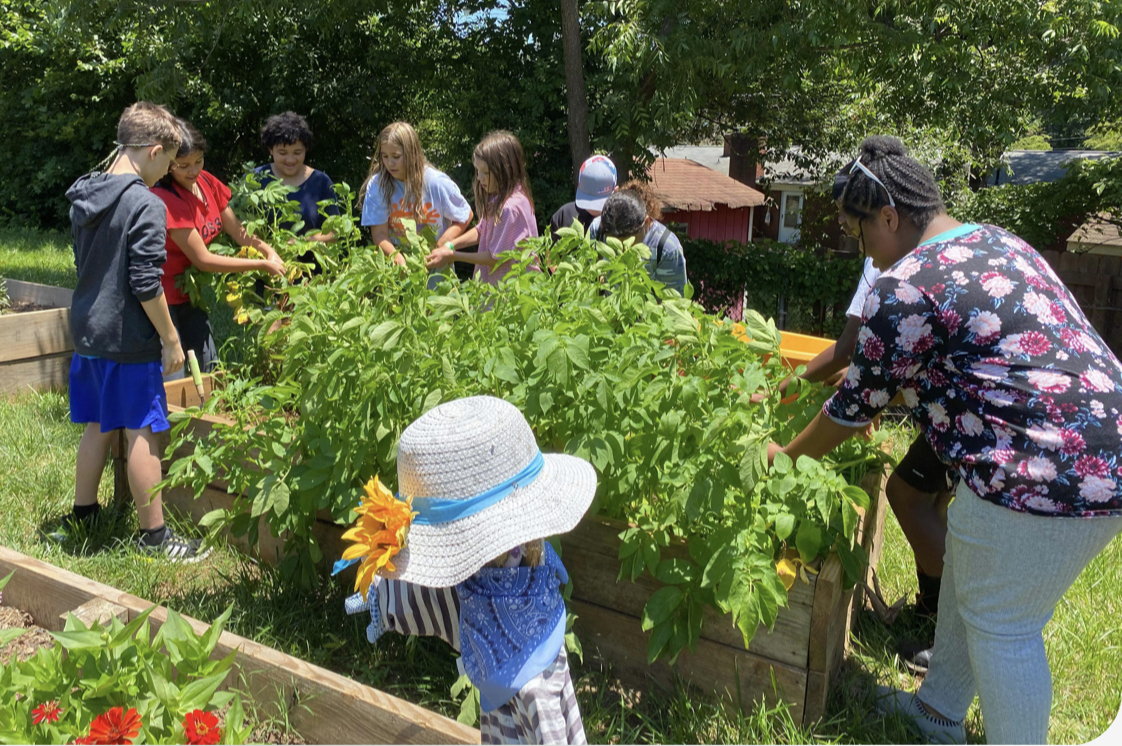 BY BRANDY TEMPLETON
The Statesville Family YMCA recently celebrated the culmination of another successful summer program by inviting board members and other supporters to enjoy "Lunch with a Camper."
The event provided an opportunity to share some of the fun and educational activities the campers participated in from June 12 through July 31.
An integral part of the summer camp is the Community Support Agricultural Program (CSA), in which campers help plant and cultivate a vegetable garden.
Vegetables grown included okra, tomatoes, eggplant, cucumbers, peppers, and flowers. The YMCA's growing partners assisted with other grow cantaloupes, watermelons, blackberries, and blueberries.
During the program, middle school campers worked on the garden at least twice a week under the supervision of Melinda Spencer.
"Thanks to 25 participants that invested in the program, the YMCA provided middle school-aged youth the opportunity to work in the local food chain for eight weeks," she said. "They enjoyed hands-on STEAM activities in the Cultivation Learning Garden."
This is the second summer that Yuuki Burns, 11, has participated in the summer program at the YMCA.
"I like working on the garden and trying new things," he said.
Photos