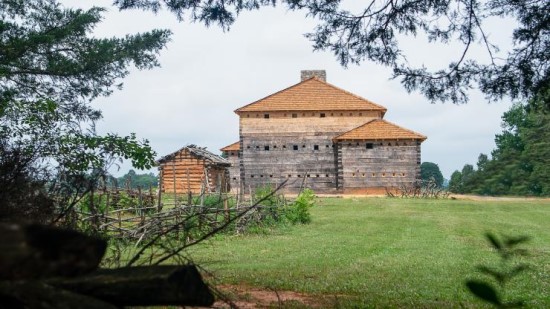 Special to Iredell Free News
Fort Dobbs State Historic Site will offer a glimpse of the Anglo-Cherokee War on Saturday, February 25.
The Cherokee and British had been allies when the French and Indian War started, but tensions quickly spiraled into hostilities. On February 27, 1760, North Carolina soldiers and Cherokee clashed at Fort Dobbs.
The 263rd-anniversary program will feature living history interpreters representing both cultures. Soldiers and refugees will provide ongoing demonstrations of life inside a blockhouse fort, including woodworking, cooking, and scheduled historic weapons firing. Enrolled members of the Eastern Band of Cherokee Indians will discuss how the war affected the lives of their ancestors.
The main program will run 10 a.m. to 4 p.m. A special evening firing demonstration will take place at 7 p.m. Admission is $2 per person.
Fort Dobbs is located at 438 Fort Dobbs Road in Statesville.
LEARN MORE
For more information, contact Fort Dobbs at (704) 873-5882 or www.fortdobbs.org.
About Fort Dobbs
Fort Dobbs State Historic Site's mission is to preserve and interpret the history of Fort Dobbs and North Carolina's role in the French and Indian War. It is open Tuesday-Saturday from 9 a.m. to 5 p.m. Special events and living history weekends are offered throughout the year. It is part of the Division of N.C. State Historic Sites within the N.C. Department of Natural and Cultural Resources.