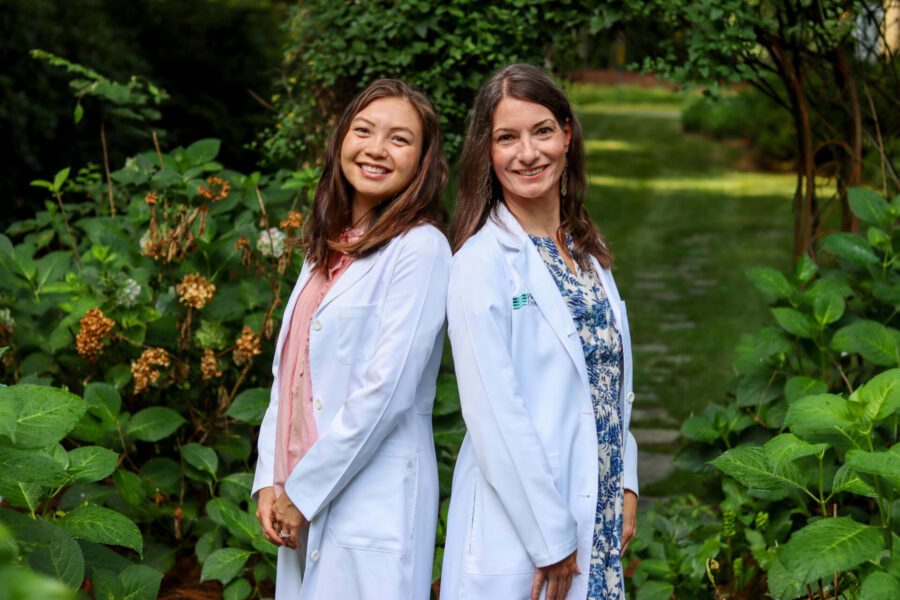 Special to Iredell Free News
Piedmont HealthCare is thrilled to announce that Dr. Emily Kingsley has joined the newly established Mooresville Primary Care office.
Kingsley will join Dr. Jennifer Scharbius, formerly with Piedmont HealthCare Fairview Family Medicine, to launch PHC Mooresville Primary Care.
"I am looking forward to working with Dr. Kingsley at our new office," Scharbius said. "Having served this community for several years, I'm excited to embark on this new journey at Mooresville Primary Care."
Piedmont HealthCare Mooresville Primary Care is dedicated to serving patients of all ages. Dr. Scharbius specializes in family medicine, while Dr. Kingsley is dual board-certified in pediatrics and internal medicine, ensuring comprehensive care for the entire family.
"I am excited to be a part of establishing a new practice here in Mooresville. It seems like our community is eager to embrace healthy lifestyles and explore holistic avenues through integrative medicine," Kingsley said.
Piedmont HealthCare is excited to offer Integrative Medicine options to patients at Mooresville Primary Care office. Integrative Medicine is a blend of Western and Eastern medical practices focusing on holistic health. Dr. Kingsley will be using this approach by incorporating traditional medical practices and natural therapies, including supplements and nutrition, into her patient care.
Kingsley has lived in the area for several years with her husband and two kids. They enjoy the great outdoors and indulge in travel and adventures.
Kingsley has begun seeing patients at Mooresville Primary Care located at 170 Medical Park Road in Mooresville. Scharbius will begin seeing patients at Mooresville Primary Care on September 5.
LEARN MORE
Dr. Kingsley and Dr. Scharbius are accepting new patients. For information on Mooresville Primary Care, visit https://piedmonthealthcare.com/location/phc-mooresville-primary-care/. To schedule an appointment, contact Piedmont HealthCare Mooresville Primary Care at (704)- 664-4679.
About Piedmont HealthCare
Piedmont HealthCare is one of the largest physician-owned multi-specialty groups in North Carolina and the fifth largest healthcare organization in the Charlotte Metro market. Committed to providing excellent care for the whole family, PHC has more than 60 convenient locations and over 215 physicians and providers across multiple specialties to provide our community with the most innovative medical care. Visit www.piedmonthealthcare.com.