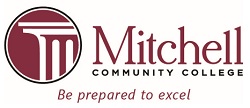 Special to Iredell Free News
Mitchell Community College will honor more than 700 graduates of associate degree, diploma and certificate programs during the annual commencement exercises planned for this May.
To accommodate all of the college's graduates and their guests, the curriculum graduation will be held on Saturday, May 13, at the Mooresville Performing Arts Center, located at 160 S. Magnolia Street in Mooresville.
Two ceremonies will be held: one at 10 a.m. and the other at 2 p.m. Dr. James T. Brewer, president of Mitchell Community College, will preside.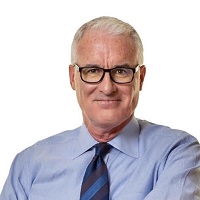 Matt Doherty, a nationally recognized motivational speaker, best-selling author, and media personality, will deliver the graduation address. Since being part of the 1982 National Championship team at UNC, his journey has included head coach at Notre Dame, UNC, FAU and SMU. He was the AP National Coach of the Year in 2001.
Coach Doherty's expertise has guided corporations, C-suite managers, sales executives, business and sports coaches to develop their leadership skills and team dynamics through a commitment to sharing universal teaching and actionable ideas that will work for anyone.
Additional ceremonies honoring Mitchell graduates include:
Nursing Pinning Ceremony
Wednesday, May 10, 6 p.m.
Shearer Hall (500 W. Broad Street, Statesville)
High School Equivalency Diploma Graduation
Thursday, May 11, 7 p.m.
Shearer Hall (500 W. Broad Street, Statesville)
CCTL Early College High School Graduation
Friday, May 12, 2 p.m.
Shearer Hall (500 W. Broad Street, Statesville)
Medical Assisting Pinning Ceremony
Tuesday, May 16, 6 p.m.
Shearer Hall (500 W. Broad St., Statesville)
Basic Law Enforcement Training Academy
Friday, May 19, 6 p.m.
Continuing Education Center Auditorium (701 W. Front Street, Statesville)
Registration for the Curriculum Graduation
If you are a student that will graduate in May and you want to participate in the Curriculum Graduation, please choose your ceremony time and register at mitchellcc.edu/graduation-2023.