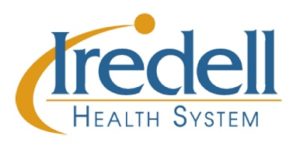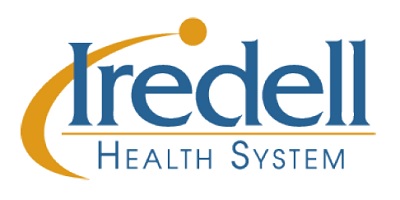 Special to Iredell Free News
Our hands our one of our body's main tools — they enable us to touch, grasp, hold, and interact with our environment. In healthcare, the hands of trained professionals can treat, care, and promote healing.
Though our hands serve many great purposes, they are often the main source of spreading germs.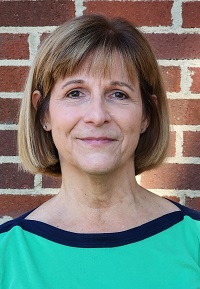 "When we touch our face with our hands, germs can enter the body through our eyes, nose, and mouth. If someone with contaminated hands is preparing your meal, germs can get into your food. Germs can also be transferred from your hands to handrails, tables, ink pens, toys, and a number of other objects, and then transferred to another person's hands when they touch the object," said Pam Gill, director of infection prevention at Iredell Health System.
Several infectious diseases can be spread from one person to another by contaminated hands. These diseases include gastrointestinal infections, MRSA, E.coli, Hepatitis A, and respiratory infections, like the flu and colds.
By washing your hands, you can help prevent the spread of germs and protect yourself from illnesses and infections. In fact, according to the Centers for Disease Control and Prevention (CDC), "if everyone routinely washed their hands, 1 million deaths a year could be prevented."
On World Hand Hygiene Day, observed on May 5, join Iredell Health System in recognizing the importance of washing your hands.
Washing our hands seems like a common-sense action, especially in healthcare, but it is actually a relatively new concept. It wasn't until the mid-1800s that doctors in the United States began to wash their hands before examining patients. And, it wasn't until the 1890s that the general public was encouraged to wash their hands.
Luckily, medical and health professionals today consider handwashing a critical hygienic practice, both for themselves and their patients.
At Iredell Health System, hand hygiene is a top priority, and there are specific measures in place to ensure all employees practice good hand hygiene to protect patients, visitors, colleagues, and friends.
"Iredell ensures hand washing through training, monitoring, and feedback. Appropriate hand hygiene is expected as part of the healthcare workers' job. We want everyone to focus on the safety of our patients and staff," said Gill.
Do your part!
Handwashing is a basic infection prevention practice that we can all take part in. However, it is often not performed well or not at all. Though it seems like common sense, many people do not wash their hands properly. In fact, a United States Department of Agriculture study found that 97 percent of people do not wash their hands correctly.
Washing your hands is easy and one of the most effective ways to prevent the spread of germs. According to Gill, you should always follow these five steps to keep your palms and fingers germ-free.
• Wet your hands with clean, running water (warm or cold) and apply soap.
• Lather hands by rubbing them together, getting the back of the hands, between fingers, and under nails.
• Scrub your hands for at least 20 seconds. This is the equivalent of singing the "Happy Birthday" song twice.
• Rinse hands under clean, running water.
• Dry your hands with a paper towel, and use the towel to turn off the faucet.
Though washing your hands with soap and water is the best way to get rid of germs, you can use hand sanitizer when soap and water are not available. Gill recommends using hand sanitizer with at least 60 percent alcohol. You should rub your hands together for about 20 seconds until they are dry, making sure you cover your fingers, palms, back of hands, and fingernails.
Try to keep your hands clean as much as possible throughout the day. According to the CDC, you'll definitely want to wash them:
• Before preparing or eating food.
• After handling uncooked meat or fish.
• After using the bathroom.
• After coughing, sneezing, or blowing your nose.
• After changing diapers.
• Before and after coming in contact with someone who's sick.
• Before and after treating a cut or wound.
• After handling garbage or animal waste.
"Germs just need a portal of entry such as your nose, mouth, eyes, open wound, and transportation to get to the portal. The main transporter to these areas is our hands. Recent studies show that we touch our face as much as 16 to 23 times per hour, maybe more. Handwashing is one of the most important steps you can take to avoid getting sick and spreading germs to others," said Gill.
About Iredell Health System
Iredell Health System includes Iredell Memorial Hospital; Iredell Mooresville; Iredell Home Health; Iredell Wound Care & Hyperbaric Center; Community and Corporate Wellness; Occupational Medicine; the Iredell Physician Network and more. Iredell Memorial Hospital is the largest and only nonprofit hospital in Iredell County. The comprehensive healthcare facility has 247 beds; more than 1,800 employees; and has 260 physicians representing various specialties. Centers of excellence include Women's and Children's; Cardiovascular; Cancer; Surgical Services and Wellness & Prevention. The Health System's newest campus, Iredell Mooresville, is home to the area's only 24-hour urgent care facility, as well as an ambulatory surgery center, imaging center, rehabilitation services, and physician practices. The mission of Iredell Health System is to inspire wellbeing. For a comprehensive list of services and programs, visit www.iredellhealth.org.