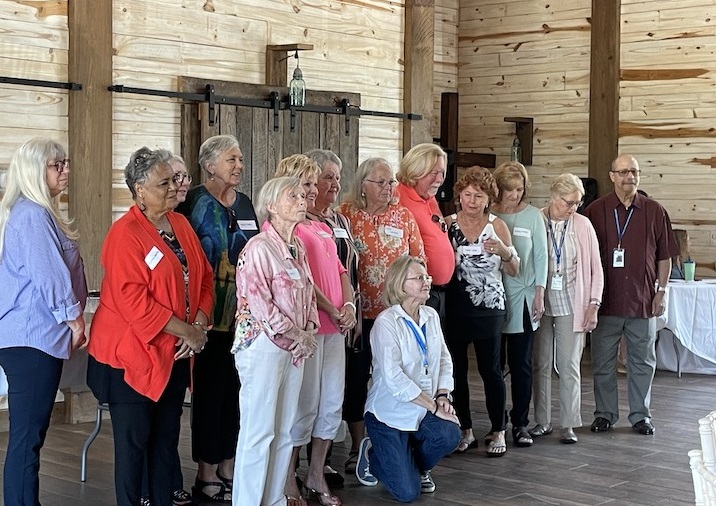 BY KARISSA MILLER
Hospice & Palliative Care of Iredell County showed its appreciation for its dedicated volunteers by hosting a luncheon and recognition ceremony at Kinsleeshop Farms in Statesville on Tuesday.
More than 200 volunteers contributed a total of 17,602 service hours to support hospice patients during their end-of-life journey.
Volunteers play a significant role at the nonprofit. Tuesday's event was a small token of HPCIC's appreciation, said Leann Dagenhart, director of Volunteer Services.
"When you are volunteering, you are committing to share a precious resource—your time," she said. "The fruits of your labor make a tangible impact."
Dagenhart said that early hospices were run by volunteer staff. For the last 39 years, HPCIC volunteers have continued to provide "empathy, compassion and companionship to patients and their loved ones," she said.
Lynn Kunkle, a board certified HPCIC chaplain, led the group in a prayer, thanking God for each person's talents and what they bring to the organization. "They provide extraordinary care. We are thankful for the many tasks they do each day," she added.
Charles Ashe, HPCIC chief compliance administrative officer, shared some remarks from President and CEO Mike Smith, who was unable to attend.
"Thank you everything you to do to support our mission and exemplify our commitment. Without you, we wouldn't be here and be the five-star hospice we are today. I hope you feel the appreciation and love that our entire organization has for you," Ashe said.
The Heart of Hospice Award, presented for 25 Years of Service and Dedication, was given to Edith Dobbins (2021), Vonnie Collins (2022) and Charlotte Soutullo (2022).
HPCIC By the Numbers (2022)
• 213 volunteers
• 17,602 service hours
• 57,165 miles driven
• $588,266 cost savings
Awards
250 Hours of Service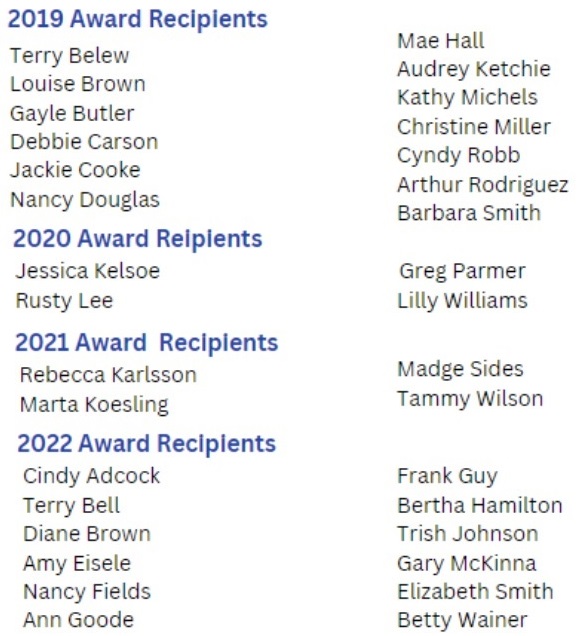 500 Hours of Service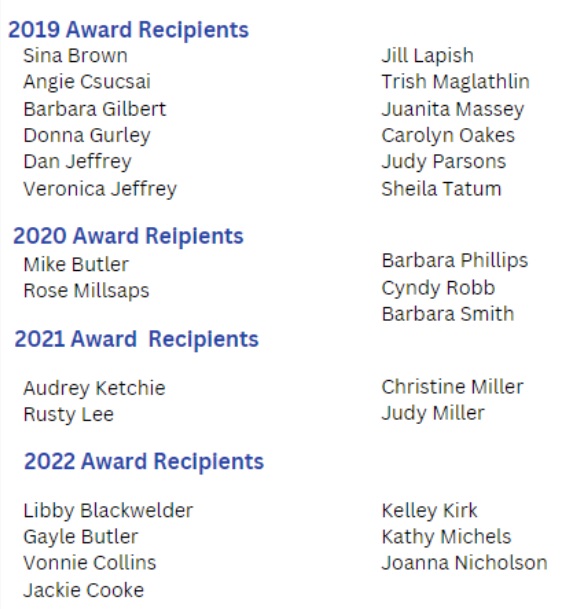 Ambassadors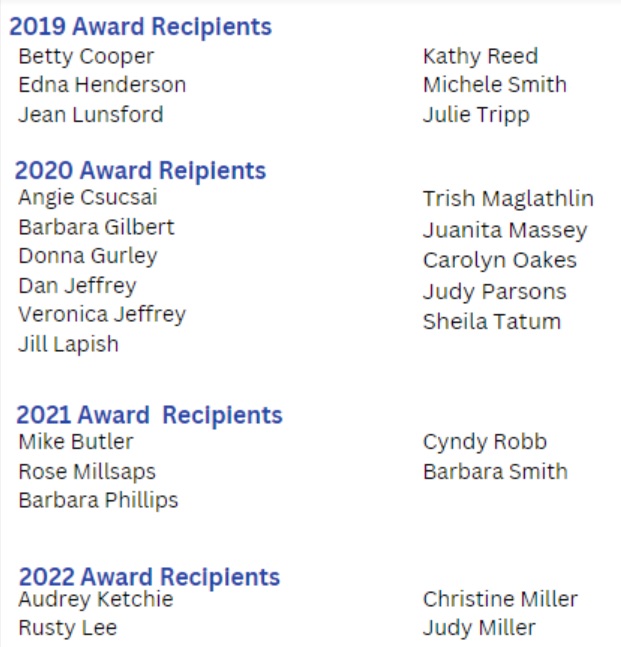 Photos