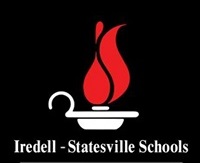 BY KARISSA MILLER
The Iredell-Statesville Schools Board of Education voted Monday night to approve a preliminary budget that includes $56 million in local funding for the 2023-2024 fiscal year.
I-SS Chief Finance Officer Adam Steele outlined the plan, which covers current locally funded operating expenses. It will be presented to the Iredell County Board of Commissioners later this month. The plan reflects a $6.6 million increase, or 14 percent, in local funding over the current budget.
The district receives funding from local, state and federal sources. The majority of funding is provided by state government.
Steele advised school members that there are still many uncertainties surrounding the budget.
"We don't know what the per pupil funding is going to be from the county at this point. We're guessing at (state) raises at this point. We are guessing at health insurance. We are guessing at the retirement rate," Steele explained.
Gov. Roy Cooper proposed a 10 percent salary increase for teachers in his 2023-2024 budget plan.
I-SS usually adopts a final budget after the county commissioners and N.C. General Assembly have adopted their budgets.
The district is awaiting for information about the state budget, Steele said, and has prepared a budget based on the information currently available and the district's needs. He emphasized that the proposed budget is always a working document. The board will continue to discuss and fine tune their priorities for the next school year.
Budget Proposal Highlights
The spending plan proposal includes a 3 percent raise and benefit increases with the retirement rate increasing from 24.50 percent to 26.22 percent. Insurance is also expected to increase from $7,379 to $7,775 per employee. The total cost is around $850,000.
Another budget item is $250,000 for a "prescriptive turnaround model" for schools. This is a tutoring program.
One of the most significant expenses is $1.5 million to fund transportation costs, with increases in the hourly rate above the state maximum, and due to the rising cost of fuel and parts.
Due to the shortage teacher, the budget proposal includes spending $65,000 for contracted teaching positions that the district cannot fill and an employee attendance supplement with benefits for $570,000.
Budget Expansion Items
• Raises and benefit increases: $850,000;
• Prescriptive Turnaround Model: $250,000
• Summer Program 4-12: $75,000
• AVID Membership for five middle schools: $25,000
• Contracted teaching positions: $65,000
• Signing Bonuses: $40,000
• Online Course Stipends & Planning Period Stipends: $52,500
• Custodial Contracted Services & ESS Subcontract: $494,837
• Instructional Support – three positions with benefits: $291,065
• Coaching Supplement increase with benefits: $180,323
• Contracted Services-District Mathematics Audit: $71,500
• Additional Professional Development across the district: $49,700
• Employee attendance Supplement with benefits: $570,000
• ESL Teachers: $239,000
• Transportation Cost increases: $1,512,585
• Dual Immersion-LNE: $46,300
• School Supply Allotment: $64,344
• K-5 Reading Program: $300,000
• Advertising: $74,000
• Maintenance-mowing contracts: $210,000
• Maintenance-general expenses: $74,000
• Contracted Services-SRO & Security: $263,681
• E-Hall Pass for Middle & HS: $30,000
• Utility increases: $310,175
• Charter Schools: $470,000
Total Additions: $6,609,010