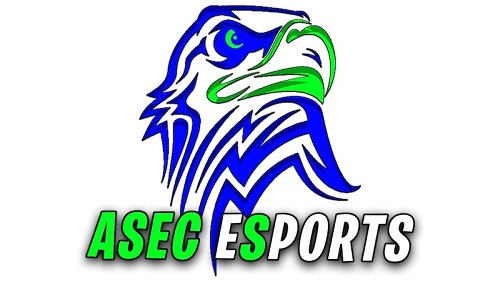 BY KARISSA MILLER
Agriculture and Science Early College (ASEC) is the first school in Iredell-Statesville Schools to offer organized eSports.
"We are extremely excited to reach students with a new platform to meet their interests and strengths to showcase ASEC students. eSports is growing in popularity at an incredible rate," said ASEC Principal Todd Russo.
Clif Price, ASEC eSports coach and school counselor, said teams compete in organized video game competitions without leaving home.
ASEC students are playing Madden NFL 24 and Rocket League.
"I have coached football, basketball and other sports for several years. There are life lessons that you get from being a part of a team. It's tremendous," Price explained. "It's a team like any other team that they are going to get lessons from like any other sport.
"We are creating the buzz that we need around eSports. I'm thrilled and excited to move forward in the process and everything," he added.
About 30 ASEC students are participating this fall. The team has begun practicing and is preparing for their first tournament, a Rocket League event on November 6.
The following ASEC students will be competing:
♦ Jonathan Martinez;
♦ Aidan Baril;
♦ Zachary Pawless;
♦ Aaliyah Rhoades;
♦ JR Enos;
♦ Christian Wilkins;
♦ Lucas Davis;
♦ Ayden Bennett;
♦ Maxximillian Schere; and
♦ Shelby Lett (manager)
Although new to I-SS, eSports has been growing in popularity worldwide.
Russo admits that he was reluctant at first, but said it's a growing industry and colleges are offering scholarships to gifted eSports players.
"The excitement is real and growing. It also allows us to attach our super seniors back to campus. It's creating a buzz that hasn't been there before," he said.
"We are reaching students who might not be involved in an activity. They are getting to be a part of something and make friends with people that they might not otherwise meet," he added.