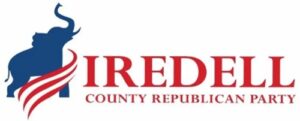 BY MIKE FUHRMAN
The actions of Iredell County Commissioner Gene Houpe and another prominent Republican are being scrutinized by party leaders following an incident that occurred after a local GOP executive committee meeting.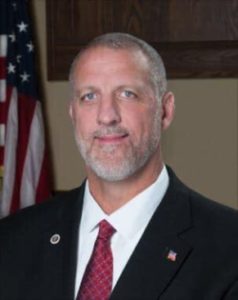 Following last Monday's meeting in which there was a disagreement over how the executive committee should choose its "slate" of nominees for the district election, Houpe approached former committee chairman John Allen and the two men exchanged words.
When Allen walked away, Houpe followed and started shouting at him, according to Allen. "Gene starts yelling, 'You ain't going to call me a liar. You ain't going to call me a liar,' " Allen recalled.
The commissioner then leaned over Allen, pointed a finger in his face and continued shouting. "You done picked on the wrong one to call a liar! (Expletive), go outside to the parking lot and I'll stomp your ass," Houpe said, according to Allen.
Other party members then intervened, Allen said.
The incident happened on Monday evening at the Iredell County Cooperative Extension Office off Bristol Drive in Statesville.
In an interview with Iredell Free News, Houpe said he regretted the incident.
"I shouldn't have used profanity," he said. "I was upset and mad. I should have walked away."
He said his temper got the best of him after Allen questioned his integrity.
"From where I come from, if you call man a liar or a thief you better be ready to fight," he said.
Houpe explained that Allen and others disrupted the meeting numerous times by objecting to motions under consideration by the executive committee on procedural grounds.
"Half of the room was frustrated with John and a few others for their disruptive behavior during the two-hour meeting. I think it just boiled over after the meeting was over," Houpe said.
The commissioner, who is up for re-election in 2024, said he believes his opponents contacted the media about the incident in an effort to make him look bad.
"Their goal is to embarrass me. They don't have anything to lose," Houpe added.
The fireworks did not end when Houpe walked outside.
Before Allen could leave, Mark Cash, the president of the Iredell County Republican Men's Club, approached Allen and threatened him.
"He said, 'You come outside and I'll beat your ass in the parking lot,' " Allen said.
Several witnesses who asked not to be identified confirmed the incidents involving Houpe and Allen and Cash and Allen.
Although neither argument resulted in a physical altercation, Allen said that he had discussed the incident with a representative of the Iredell County Sheriff's Office about possible charges.
N.C. Rep. Jeff McNeely, who attended the meeting, sent a text message to Iredell Free News, downplaying the incident.
"There really wasn't much of a story the other night," McNeely wrote. "Tempers flared, but nobody touched anyone. Pretty typical meeting these days."
According to Allen, the argument began when he and other committee members voiced their objection to Chairman Gary Robinson's plan to unilaterally replace existing 10th district members with other nominees, including Cash and former Statesville mayoral candidate Brian Summers.
"I really think that the voters of Iredell County should consider who is in charge of the Republican Party at this moment and what are their motives," Allen said. "If they are trying to silence all the diverse voices in their own party — and we're supposed to be a republic and they are acting with dictator type measures, it doesn't sound like the Republican Party I'm used to. We need to consider changes."
Allen was defeated by Robinson in the March election for party chairman by seven votes.