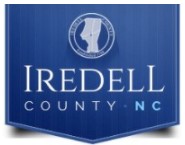 BY KARISSA MILLER
The Iredell County Board of Commissioners on Tuesday approved an economic incentive for up to $63,585 for United Race Parts LLC over a five-year period.
Founded in 2015, United Race Parts builds the complete pit equipment package for customers with their suppliers and technical partners. They can be seen trackside at IndyCar, NASCAR and IMSA events and other events.
The company has outgrown its current facility and is looking at constructing a 20,000-square-foot building in South Fork Business Park in Mooresville. This would result in a new capital investment of up to $3.2 million.
The expansion will ////create 10 jobs with a salary of around $76,700. The incentive is contingent upon a contract being signed within 180 days and a minimum of nine jobs.
OTHER BUSINESS
In other business:
♦ The board approved an economic development incentive for up to $24,277 over a three-year period for Bridgford Foods in Statesville. The incentive is based on an investment up to $2,094,500 and the creation of new jobs in Iredell County.
Brigford Foods, which is located at 112 Progress Lane, specializes in meat wholesales, meat processing and vacuum-packed desserts. The company is based in Dallas, Texas, and has production facilities in Texas, California, Illinois and North Carolina.
According to N.C. General Manager Monty Griffith, the company plans to implement a new technology using "vacuum microwave drying" process to help foods retain their nutrients.
Bridgford Foods developed MRE sandwiches and a pepperoni cheese pizza for U.S. military servicemembers. These foods require no refrigeration and have a three-year stated shelf life at 80 degrees.
Commissioner Brad Stroud said he was honored that this company is located in Iredell County. When he was a soldier, he tried their products out in the field.
♦ The board adopted the Annual Tax Settlement Report.
Tax Administrator Bill Furches presented the tax settlement report. Each year, Furches makes a sworn report to the board per N.C. General Statue. This report covers the 2022 tax year. During the pre-agenda briefing, he highlighted the following from the report:
2022 Taxes
♦ Real & Personal Levy: $140,724,482.07
♦ MV—VTS: 14,712,502.54
♦ Add: Discoveries: $2,459,849.22
♦ Deduct: Releases: $250,911.26
♦ Collections: $156,708,241.24
♦ 2021 Outstanding Taxes: $937,681.33
Collection Rates
♦ All Property: 99.41 percent
♦ Excluding Motor Vehicles: 99.34 percent
♦ Motor Vehicles: 100 percent