Special to Iredell Free News
On Sunday, May 21, the Lake Norman Chapter of National Charity League (NCL) presented the Presidential Volunteer Service Award to qualified members.
NCL's mission is to foster the mother-daughter relationship through an ongoing commitment to philanthropy, culture and leadership. The Presidential Volunteer Service Award honors individuals whose service positively impacts communities and inspires those around them to also take action. The award is given and managed by AmericCorps and Points of Light organization. NCL is an approved recognized certifying organization for this outstanding achievement.
Each Award recipient received a letter signed by President Joe Biden, thanking them for their service. Recipients also receive an award certification and medallion.
These award recipients are recognized for the time spent serving in an philanthropic way. NCL provides multiple volunteer opportunities to their members. NCL has partnered with more than 15 local and four national partners. Partners include FeedNC, The Christian Mission, Alzheimer Association, Operation Gratitude, Pinky Swear, Rescue Ranch and many more.
The Award Recipients are: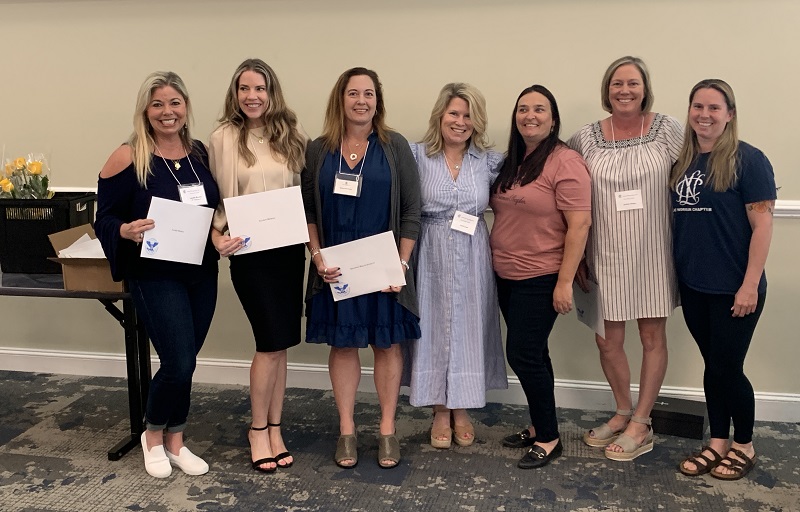 Adult Category
April Hudson – 147 hours, Bronze Award
Shannon Bailey-Stanley – 275 hours, Silver Award
Allison Hinman – 114.5 hours, Bronze Award
Kristi Jones – 102 hours, Bronze Award
Laurie Mason – 104 hours, Bronze Award
Tomi McDonald – 107.25 hours, Bronze Award
Paula Montgomery – 118 hours, Bronze Award
Krisitine Palmer – 117 hours, Bronze Award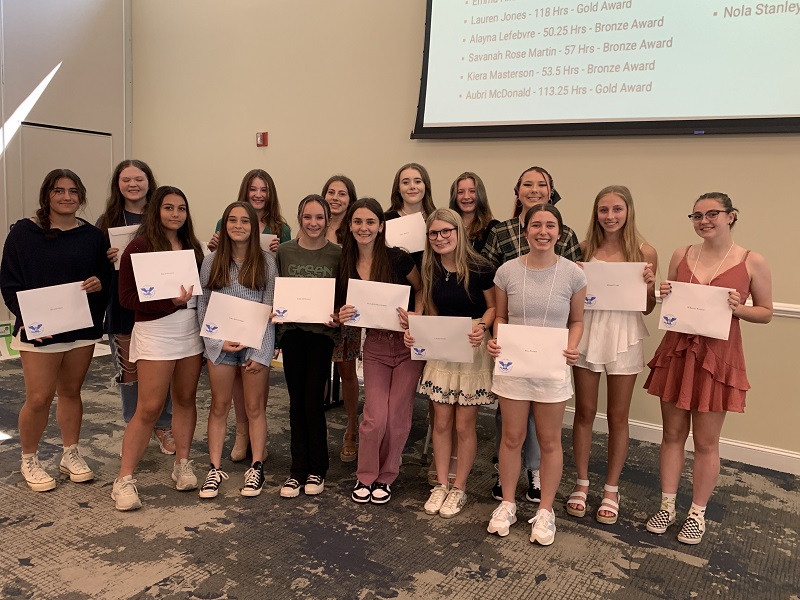 Young Adult Category
Taylor Mason -134 hours, Bronze Award
Teen Category
Addison Carpenter – 57 hours, Bronze Award
Winnie Clark – 56.75 hours, Bronze Award
Abigail Hinman – 102.5 hours, GoldAward
Emma Hinman – 105 hours, Gold Award
Lauren Jones – 118 hours, Gold Award
Alayna Lefebvre – 50.25 hours, Bronze Award
Savanah Rose Martine – 57 hours, Bronze Award
Kiera Masterson – 53.5 hours, Bronze Award
Aubri McDonald – 113.25 hours, Gold Award
Cora Montgomery – 108.5 hours, Gold Award
Elizabeth Montgomery – 107.5 hours, Gold Award
Phoenix Myers – 56.5 hours, Bronze Award
Ella Palmer – 102 hours, Gold Award
McKenna Ruggles – 83.5 hours, Silver Award
Scarlett Shuping – 70.5 hours, Bronze Award
Bailey Stanley – 242.5 hours, Gold Award
Nola Stanley – 213.25 hours, Gold Award
LEARN MORE
To learn more information about the Lake Norman National Charity League, visit https://www.nationalcharityleague.org/chapter/lakenorman/.