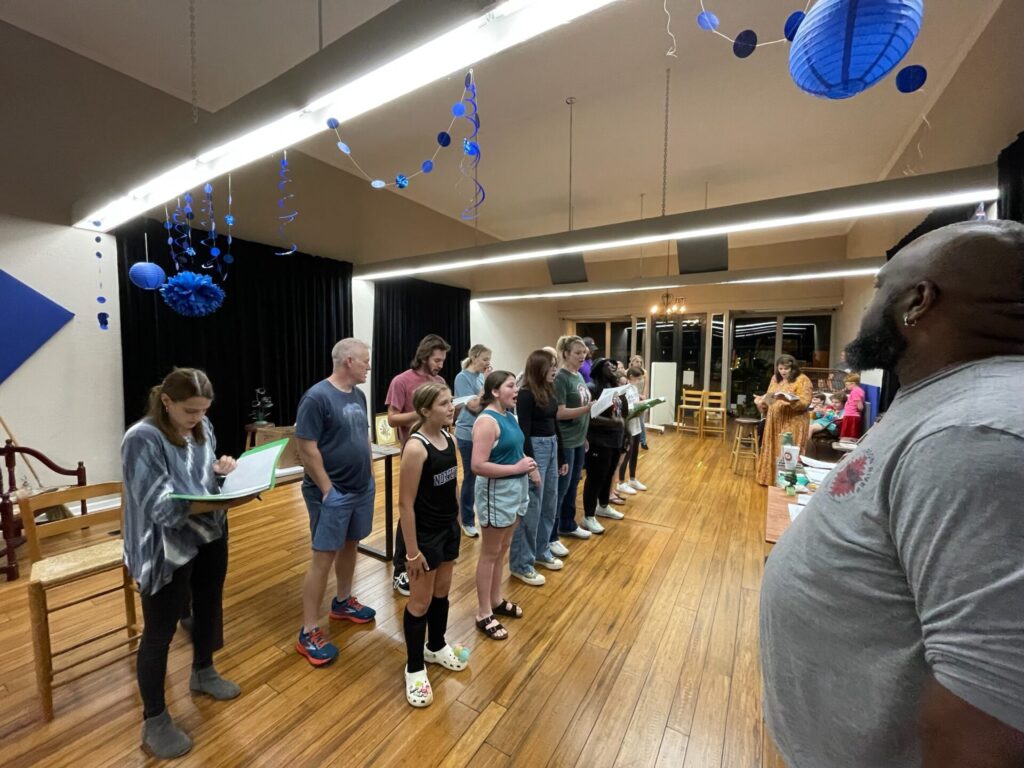 Special to Iredell Free News
Center Stage Alliance will present "Little Shop of Horrors," opening Thursday, October 26, at Mac Gray Auditorium in Statesville.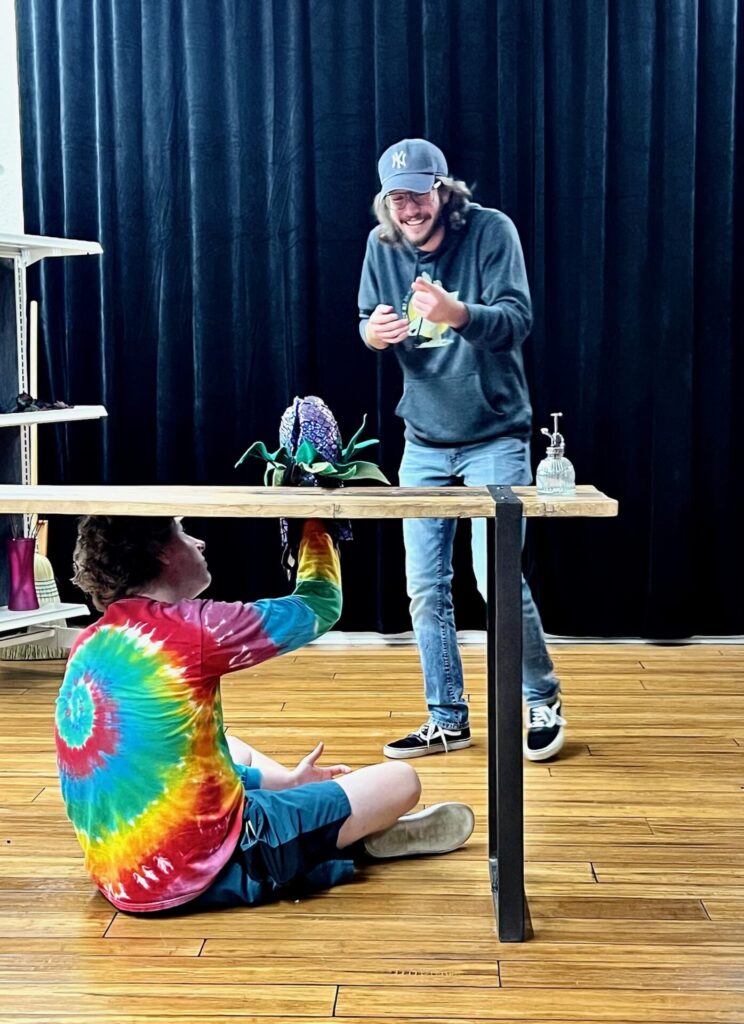 A deviously delicious Broadway and Hollywood sci-fi smash musical, "Little Shop" tells the story of a meek floral assistant, Seymour Krelborn, who stumbles across a new breed of plant that he names "Audrey II" — after his co-worker crush. This foul-mouthed, R&B-singing carnivore promises unending fame and fortune to the down-and-out Krelborn as long as he keeps feeding it, but there's a price to pay.
Directed by Josh Myers, with Karla Kincaid as musical director and Justin Wooten as choreographer, this all-local cast will have the audience begging for more. Corey Johnson stars as Seymour, alongside Lorie Goins as Audrey and TJ Johnson voicing the man-eating Audrey II.
One of the longest-running Off-Broadway shows, "Little Shop of Horrors" is a charming tongue-in-cheek comedy that has been produced worldwide and devoured the hearts of theatre goers for over 30 years.
"It's campy, it's funny, it's sincere…it's fun! It's a perfect way to spend an evening this Halloween season," said Josh Myers. "I'm so proud of all the work this cast, crew and band have put into making this production an absolute spectacle. It's an escape from the everyday into a world of wonderful weirdness!"
"Little Shop of Horrors" runs October 26 and 28 at 7:30 p.m., October 29 at 3:30 p.m., November 2, 3 and 4 at 7:30 p.m., and November 5 at 3:30 p.m.
Mac Gray Auditorium is located on the campus of Statesville High School, located at 474 N. Center Street in Statesville.
Tickets
Tickets can be purchased in advance at centerstagealliance.org, or at the door. Tickets are $20 each, with discounts available for advance, online ticket purchases using codes posted on the Center Stage Alliance website.
About Center Stage Alliance
Center Stage Alliance, a newly formed 501(c)(3) community theatre group focused on youth education and community theatre, has a mission to create and unite through the arts. Center Stage Alliance aims to bring youth and the arts together, expanding knowledge in each area and creating quality group performances, projects, and shows for the community. Students receive professional training in the arts and learn to focus on individual growth while simultaneously working, united, toward a greater cause. Learn more at centerstagealliance.org.