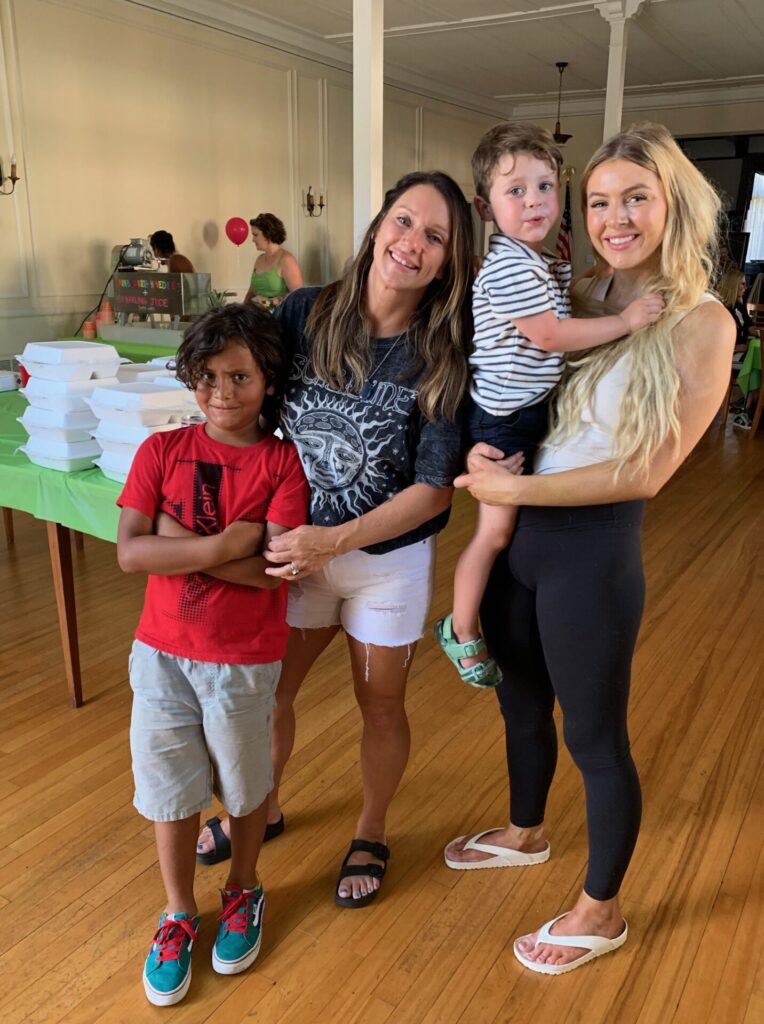 BY BRANDY TEMPLETON
Something good and lasting has come from a family's profound grief.
On Saturday, friends and family members of Billy "Jude" McAlpin hosted a fundraiser at the Statesville Woman's Club. The inaugural "Love Like Jude" BBQ and concert featuring Holt Up and The Band Henna raised thousands of dollars for Rainbow Kidz.
The pediatric grief program provides counseling and support services to children — like Jude's siblings — who have experienced the loss of a loved one.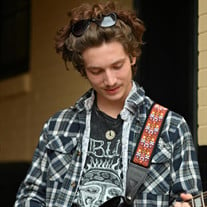 Jude, 18, was skateboarding to work at Larkin Golf Club on April 15, when he was struck from behind on Davie Avenue and killed by a Dodge pickup truck driven by Shirley Jean Lyalls, 67. The driver was charged with misdemeanor death by motor vehicle and failure to reduce speed.
Four months have passed since the crash, but the passage of time has brought little comfort to Angie McAlpin, Jude's mother and best friend. While numerous people have reached out and shared their stories and memories of her son, Angie still hasn't heard from the person who witnessed the final moments of her her son's life.
Angie is hurt that Lyalls has not contacted her to offer her condolences or apologize. The grieving mom wants to forgive the driver and channel her own pain into a source of healing for others — as others who have lost loved ones have done for Angie.
"I'm not mad at her. I forgive her. That's the right thing to do," Angie said.
Since that early morning crash — which occurred about three weeks before Jude was to graduate from West Iredell High School — daily life has been a challenge.
"I have my moments every day. I just surrender and understand that this is the path. Everything is temporary. I will see him somewhere someday," Angie explained.
Even as she has accepted that her son is gone, she has grieved harder and raised questions about the Statesville Police Department's investigation of the crash. The scene, she said, was not properly secured, and she believes her son was treated like a criminal.
"They let it (investigation) fall through the cracks. They didn't rope off the scene. They checked his blood samples but not hers," Angie said. "They let her drive her truck home."
The devastating loss of her son, she added, was compounded by the fact that Lyalls' adult son later defecated near where Jude's body was found on the road.
"We were told that since he didn't expose himself, he wasn't going to be charged (with a crime)," she said.
Angie said she is still waiting for someone from the SPD to address her concerns.
"It's been horrible. It's truly a living nightmare."
In an interview Monday, SPD Chief David Onley expressed his sympathy for the loss Angie McAlpin and her family have endured. But he defended the Traffic Unit's investigation of the crash. The results of the investigation were turned over to the District Attorney's Office, which determined the appropriate charges, Onley said.
Meanwhile, Angie perseveres. The people she loves, including her other two children, her grandson, and her family and friends, have helped her keep going.
And Jude's love for her and others has also pushed her forward, Angie said. She sees something every day that reminds her of Jude.
As a tribute to his love of music, Angie has a guitar-shaped urn in her room, and she carries a small urn with her everywhere she goes. Her friend Willa left some of Jude's ashes in Paris and at London's Abbey Road Studios, places Jude wanted to visit on his senior trip. That trip was just one way to help the grieving mother heal.
After losing her mom in 2007 and her dad in 2008, Angie is no stranger to grief. Healing, she knows, takes time. She has practiced meditation and yoga since 2012, and she prays regularly.
"These tools I learned in 2012 put me where I am today," she said. "It changed my life."
Angie hopes Jude's sister, Alyissa, and younger brother, Kade, can find peace in the years to come. She's grateful for the help Rainbow Kidz has given Kade, but says "he lives in fear," while Alyissa "really struggles."
As for everyone else, Angie said she wishes everyone would practice kindness.
"Don't be judgmental. Jude was very much for everybody. Love more like Jude," she said.
Saturday's BBQ was an opportunity to talk about Jude and try to make the world a letter better for children who have suffered a loss. Angie is grateful for her sister and brother-in-law, Jessica and Wesley Honeycutt, for preparing the food for the event. She's also appreciative of the 20 volunteers who helped out.
Leigh Ann Darty, director of Rainbow Kidz, was also grateful for the event.
"This was a very special day," she said. "Jude had a short life, but a powerful life."
All proceeds from the event will benefit Rainbow Kidz. An anonymous family agreed to match up to $5,000 in contributions.
Correction: An earlier version of this article incorrectly reported where Billy "Jude" McAlpin worked.
Photos