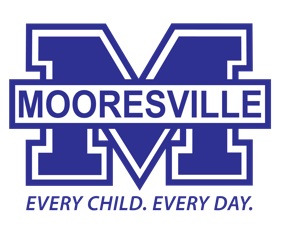 Special to Iredell Free News
Mooresville Graded School District will celebrate the completion of the district's renovation and expansion projects at South and Park View elementary schools with a pair of ribbon-cutting events on Tuesday, January 24.
South Elementary ribbon cutting will commence at 11 a.m., followed by a ribbon cutting ceremony at Park View Elementary at 12 noon.
The $19 million project provides modern facilities for student programming needs and an improved learning environment with essential heating, air conditioning, and ventilation system upgrades. South and Park View now have much-needed new space with a new gymnatorium at each building.
"The addition of the new gymatoriums, the expanded kitchens and cafeterias, as well as the new HVAC systems were much needed projects for two of our oldest schools," explained MGSD Superintendent Jason Gardner. "We want all our facilities to be worthy of the staff and students who enter their doors each day, and both Park View and South Elementary Schools are excellent schools that now have facilities to match!"
Project Highlights include:
• Gymnatorium additions include dual court capacity, stage, ganged restrooms, a family restroom, and dedicated before and after school areas for each school;
• Enhanced cafeteria and dining space at both elementary schools;
• Kitchen space layout, equipment, and serving line modernization;
• Renovations and updates to the existing HVAC and building controls system at each school;
• Restructured parking and site traffic at South Elementary; and
• Restructured playgrounds at Park View Elementary
The District utilized the design-build method of delivery to design and construct the project. This delivery method provided for a team approach with sole accountability for the project resting with the design-builder. Performance Services served as the design-builder, with team partners McMillan Pazdan Smith Architecture leading the design and G.L. Wilson Building Company serving as the general trades construction partner.