Special to Iredell Free News
Children's Hope Alliance and Heartstrings Therapeutic Music & Art Program, in conjunction with Iredell Arts Council, announce that singer and songwriter Michael Federal will perform during the March Music Speaks event on Thursday, March 23.
The event will be held from 5:30 to 7 p.m. at the Heartstrings Gracie Building, located at 153 Frazier Loop, south of Statesville. The event is free and open to the community.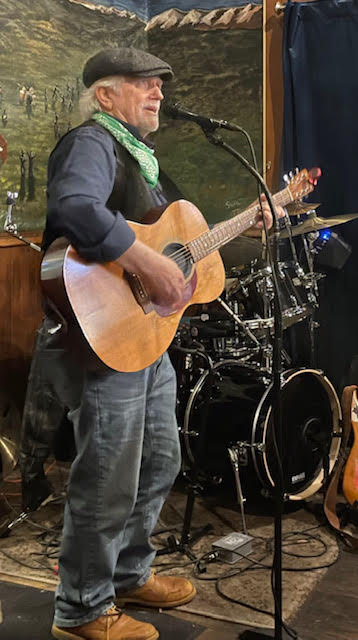 Music Speaks is an inspirational musicians speaker series that will take place monthly throughout 2023 on the Barium Springs campus. A variety of guest speakers will share personal stories of overcoming adversity on their musical journey and will also perform some of their music for the local community and at-risk kids in attendance.
Born in Charlotte, Federal grew up in Columbus, Ga., and is the second of nine children. He started playing guitar and singing in high school in 1962, played folk songs at hootenannies, and then started a rock-and-roll band that played parties and proms. After attending Loyola University of the South in New Orleans for a year, Federal moved back home and started playing music at bars in Georgia, Alabama and Florida. He moved to Chicago to "seek his fortune."
Michael began writing songs, playing music and drove a taxi until getting an audition to join the cast of The American Tribal-Love Rock Musical "HAIR," which had been playing in Chicago for a couple of months. He performed with the show for almost a year in the part of Claude. Two of the cast mates, Joe Mantegna and Andre DeShields become big stars. Federal also met Bette Midler, a rising star, in Chicago and then moved to New York City to play bass for Midler for several years. The band toured all over the country. Barry Manilow and Federal often opened together for Midler's shows.
After leaving Midler's band, Federal started his own band in New York City. The New York Times, New York Daily News and The Aquarian consistently raved about his stage presence, his heart-wrenching original ballads, along with his energetic and euphoric rockers.
After about 15 years up north, he moved back to Charlotte and began playing with his brother, Lenny Federal. They formed the Federal Bureau of Rock and Roll and were a house band at the famous Double Door Inn in Charlotte. The band traveled all over the Southeast.
Federal has three grown children. After many years in Charlotte, he moved to Iredell County, where he has lived for the past three years.