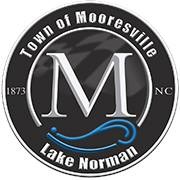 FROM STAFF REPORTS
Mooresville commissioners on Tuesday approved a 10-year plan to create a highly connected, convenient, and low-stress bicycling network.
The town is currently home to 2.2 miles of multi-use paths and 7 miles of bike lanes. Three other projects are currently in development.
The Pedal Mooresville Bicycle Plan includes 12 priority projects — and many more — which would greatly increase opportunities for cyclists to safely move around the town, which was identified as a priority in the One Mooresville Plan.
During a public hearing before commissioners endorsed the initiative, resident Brian Dawson asked the board to support the plan. Implementation will reduce traffic and pollution, improve health outcomes for residents, and save them money, "making Mooresvile a happier and safer place to live," he said.
Dawson encouraged commissioners to keep copy a copy of the plan on their night stand and read it every night and every morning. More importantly, he asked them to refer to the Pedal Mooresville Bicycle Plan during their discussions with developers.
In those negotiations, Dawson said, commissioners should ask: "How does this development support the Mooresville bike plan?"
The Town of Mooresville Planning and Community Development Department began the process of replacing the Town's 2008 Mooresville Comprehensive Bicycle Plan in February 2021.
The town secured an NCDOT planning grant to perform this work, which culminated with the final draft of the updated Pedal Mooresville Bicycle Plan. A steering committee composed of citizens, town staff, and elected officials guided the effort to elevate bicycling in Mooresville over the next 10 years.
The new plan covers a recommended long-term bicycle system for the Town, priority infrastructure projects, programs, and policies to support bicycling. An implementation section is included to ensure advancement of the plan's recommendations.
To accomplish this goal, the town plans to:
♦ Identify and connect important destinations via bike facilities, at the neighborhood and regional level;
♦ Prioritize and implement range of fun and inviting bicycle facilities and programs; and
♦ Inspire and educate motorists and bicyclists.
Priority Projects
1. Sidepath along NC 115 from College Street to the Mecklenburg County line;
2. Separated bike facility through downtown from Norman Drive to Institute Street;
3. Dye Creek Greenway, from Liberty Park/N. Church Street to Bellingham Park;
4. Sidepaths on both sides of the street along the future East-west Connector; from Langtree Road to NC 3/Coddle Creek Highway;
5. Langtree area trails: Gateway Peninsula Trail; Langtree Trail (and separated bike lanes on Langtree Road); and the Normy Overlook Trail;
6. Rocky River Greenway, from Johnson Dairy Road to the Mecklenburg County line;
7. Sidepath along N. Main Street, from Iredell Avenue to NC 150/Oakridge Farm Highway;
8. Separated bike lanes on Center Avenue, from Church Street to Magnolia Street;
9. Bike Route Wayfinding for the Brawley School Road area;
10. Greenway connection to Mazeppa Park, from NC 115/Statesville Highway to the Rowan County line;
11. Sidepath along Perth Road, from Cornelius road to NC 150/River Highway; and
12. Paved shoulders along Shearer Road, from Brawley Avenue to Rocky River Road (this is a near-term recommendation; the long-term recommendation is for separated bike lanes when the road is widened)
The plan includes preliminary estimates for some of these projects, but Planner Director Danny Wilson advised against giving much weight to those figures, which do not include right-of-way acquisition costs.