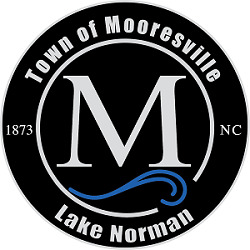 FROM STAFF REPORTS
More than two dozen residents gave up part of their Monday evening to express their opposition to the Town of Mooresville Planning Department's request that the town board rezone 10 acres off Blume Road.
The residents said that the rezoning, which could lead to the construction of nearly 200 new apartment units, will lead to more traffic congestion, decrease property values, diminish the overall quality of life for residents and complicate evacuations in the event of a disaster at the nearby McGuire Nuclear Station.
"You need to do the right thing. Stop the over-development," said Virginia Manzari, who explained that she moved to Mooresville from New Jersey in 2020 to escape the very problems she now sees in Mooresville.
Commissioners listened politely to all of the residents' concerns and then voted to approve the rezoning. They felt they had no choice.
The unanimous vote came after Assistant Planning Director Erika Martin and Town Attorney Sharon Crawford explained that the zoning change was necessary to correct a clerical error that occurred during a 2017 rezoning of the adjacent property.
As a result, the property owners have been operating under the belief that the site is rezoned for high-density residential development.
The proposed rezoning reflected the previous town board's intent, Martin said.
"The minutes weren't necessarily clear, but the (audio) recordings and other documents were," Martin explained.
Crawford advised the board that denying the rezoning request could prove to be a costly decision.
"They could sue the town to force the map amendment if this is denied," the attorney said.
The Blume Road rezoning request was one of seven made by the Planning Department to address mapping errors related to year-to-year zoning map updates and the adoption of the new Unified Development Ordinance and Zoning Map in February of 2022. All seven requests were approved.
OTHER BUSINESS
In other business, commissioners:
♦ Approved a request to amend the Unified Development Ordinance to allow accessory structure sales in Community Commercial (CC) and Hybrid Light Industrial (HLI) zoning districts.
♦ Approved a request from the Mooresville Downtown Commission to close Main Street and Broad Street from Center Avenue to Moore Avenue and Center Avenue from Main Street to Broad Street on October 6 from 4:30 to 9:30 p.m. for Uncorked and Artsy.
♦ Approved a request from Human Resources to over hire for the Town Clerk position.
♦ Approved a request from Planning to reorganize the Environmental Protection Committee as a volunteer committee and not an official Citizen Advisory Committee.
♦ Approved a request from Planning to accept a $160,000 grant from the NCDOT. This grant will be used to fund the Mooresville Mobility Plan. The town's match is $40,000.
♦ Approved a request from Planning to approve an amendment to accept $200,486 for the Annual HOME funds agreement.