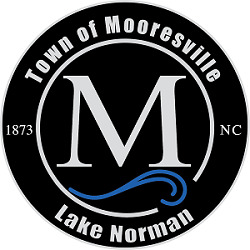 FROM STAFF REPORTS
Mooresville town commissioners reversed course last week and voted to deny a developer's request to annex 96.79 acres off Transco Road.
Birmingham, Ala.-based LIV Development planned to construct 579 units, a restaurant, waterfront trail and kayak launch on the site — and donate land to the town for a park.
Commissioners voted to rezone the property and approve the annexation in April, but the annexation required a second vote because the first vote did not receive approval of 75 percent of the vote.
During last Tuesday's meeting, commissioners voted unanimously to deny the annexation request. Town staff had supported the developer's request.
But town commissioners cited uncertainty surrounding the proposed East-West Connector due to rising constructions costs and a funding shortfall approaching $10 million.
Without the East-West Connector, the large development would essentially be a large cul-de-sac built near a large natural gas transmission line with inadequate fire protection, commissioners said,
"That is terrifying to me," Mayor Pro Tem Lisa Qualls said. "I can't support that in good faith to the community and the future residents."
Commissioner Bobby Compton said approval for the development hinged on the connector road from the beginning.
"I've said it two times and I'll say it a third time," he said. "East-West Connector will never get built."
Representatives of the development group were surprised "by how much the tide has turned against" the project. A Chapel Hill attorney representing the group stated that there was no legal precedent for the town to deny the annexation after approving the rezoning for the property.
Andrew Murray, the senior managing director of development, said the developer had been responsive to all concerns brought up by the town board and staff.
The group has spent $1.8 million for road and sewer improvements in the area and was willing to chip in additional money for the East-West Connector.
Murray wondered whether there was anything the developer could do now to win commissioners' approval.
"If we provided a site for the fire station, there would be new issues," he said.
OTHER BUSINESS
In other business, commissioners:
♦ Approved the Mooresville Vision Zero Action Plan which was developed by town staff in an effort to reduce fatal and serious injury vehicle crashes.
♦ Approved a $91,675 contract with Image Music Group for the artist fee, production, staging and equipment at the upcoming Bands, Brews and BBQ Festival.
♦ Approved a request from the Mooresville Police Department to spend $344,458 for in-car cameras, body-worn cameras and Tasers.
♦ Approved a contract amendment with Black & Veatch International Co. by an amount not to exceed $1,292,530. This expense is related to wastewater treatment capacity expansion.
♦ Awarded a contract for $1.049 million to State Utility Contractors Inc. for installation of a new variable frequency drive in the high-service pump station at Water Treatment Plant #2.