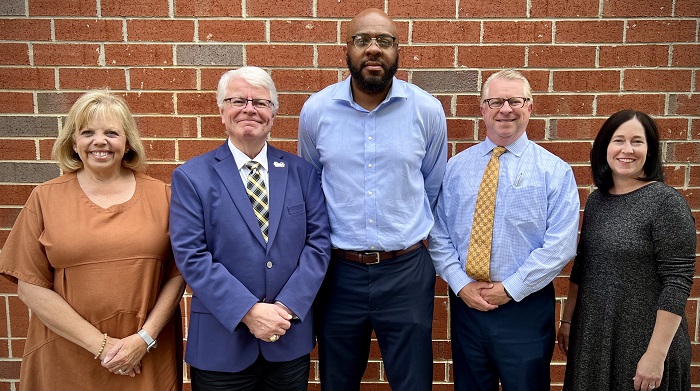 Special to Iredell Free News
Mooresville Graded School District is recognizing the contributions of MGSD board members in January, which has been designated School Board Appreciation Month. Chair Greg Whitfield, Vice Chair Kerry Pennell and board members Rakeem Brawley, Debbie Marsh and Roger Hyatt work to provide the best possible education for MGSD students by helping the district navigate the many challenges in public education.
A school board's main objective is to support student learning and achievement. The MGSD school board, along with staff and community members, is currently working on a new five-year strategic plan to assist in meeting that objective. This work includes creating a vision for how MGSD should evolve to best serve its students.
"Our five school board members have a colossal job in not only maintaining our district's schools, but also improving and progressing within North Carolina's complex public education system," said Superintendent Jason Gardner. "It is an immense responsibility, but they work hard to meet the challenge."
The efforts of school board members often go unrecognized. While January is officially School Board Appreciation Month, MGSD recognizes that its school board members contribute to the district's success every month.