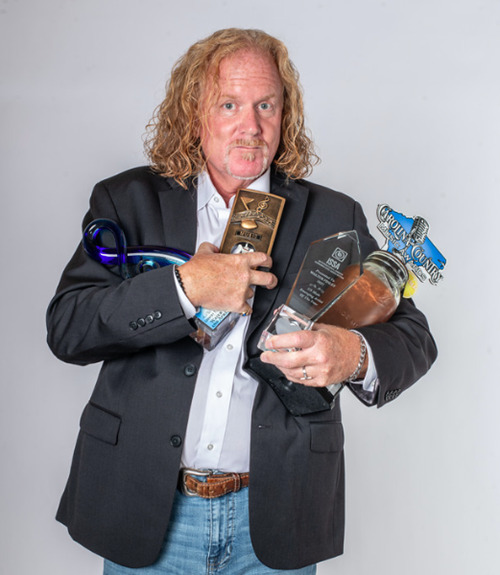 Special to Iredell Free News
Mooresville resident Walter Finley claimed his third consecutive Male Country Artist of the Year Award during the 17th Annual Queen City Awards in Charlotte.
The dazzling event, held at 918 Nine Studio Gallery on North Tryon Street, celebrated local talent across genres.
Finley was excited to take home the award.
"As artists, we put our hearts into our music with both writing and performing, and it sure feels good to be recognized for it," he said.
Finley's win underscores his musical talent and enduring connection with audiences. He was previously honored twice as part of the Country Duo of the Year at the CCMA with April Dawn. He is currently nominated for Duo of the Year and Single of the Year with the Carolina Country Music Association. The duo also bagged the International Singer Songwriters Association's Duo of the Year award.
The Queen City Awards, organized by The Konnected Foundation, not only recognize excellence but also gives back. A portion of the proceeds funds the Konnected To Excellence Scholarship Program, supporting aspiring talents in the entertainment industry.
Finley grew up on the east end of Long Island in New York. He moved to the South in 2014. His first No. 1 radio hit was "While the Sun Still Shines." His song "Go Jump in a Lake" was a top 50 hit on the Billboard charts in 2022.