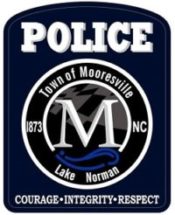 FROM STAFF REPORTS
A Mooresville Police Department officer has been arrested and terminated after investigators found child pornography on his personal cell phone, Police Chief Ron Campurciani said Wednesday.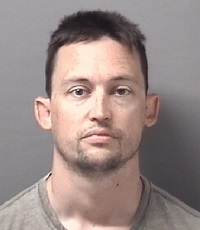 The chief announced the arrest of Matthew Beebe, 37, during a news conference.
Investigators found sexually explicit images of minors on Beebe's cell phone after obtaining a search warrant as part of a criminal investigation into a complaint that Beebe had engaged in sexual misconduct with a minor "for three or four years," the chief said.
Beebe was arrested at his home in Sherrills Ford on Wednesday and charged with four counts of third-degree exploitation of a minor. He was released from the Iredell County Detention Center later Wednesday after posting a $60,000 bond.
The charges filed against Beebe on Wednesday are not related to the sexual misconduct allegations, Campurciani said. A multi-agency investigation into those allegations is ongoing.
The MPD began an investigation on Friday after members of the department's command staff were informed of accusations that Beebe had engaged in sexual misconduct with a minor, Campurciani said.
The officer, an 11-year veteran who worked in the patrol division, was suspended on Friday and notified Wednesday that he had been terminated.
The MPD and Catawba County Sheriff's Office are conducting the investigation. The minor child has been interviewed at Dove House Children's Advocacy Center, Campurciani said.
District Attorney Sarah Kirkman's Office has requested a special prosecutor handle this case.
"Additional charges are anticipated as the investigation continues," Campurciani said.
Meanwhile, MPD officers were "in shock and disbelief" after being informed of the accusations against Beebe, the chief said.
"The allegations of this individual do not reflect the mission, vision and values of the Mooresville Police Department or those of our community," Campurciani said. "We understand that this impacts public trust of our department. However, we moved quickly and decisively to take actions on these allegations. We are committed more than ever to protecting and serving our community."