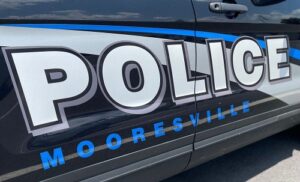 FROM STAFF REPORTS
A Mooresville woman faces a felony assault charge in connection with a stabbing that occurred Monday evening.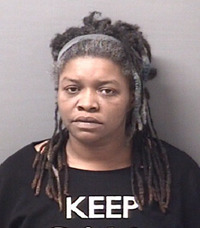 The Mooresville Police Department announced the arrest of Quinitta Shamika Davis, 42, of Hillside Drive, Mooresville, in a news release Tuesday afternoon.
About 9:15 p.m. Monday, MPD officers responded to a report of a stabbing at a residence on Hillside Drive, police said.
After arriving on the scene, officers located a 31-year-old male subject inside the residence with serious stab wounds to his chest and arm, according to the news release.
The victim was transported to Atrium Carolinas Medical Center Main in Charlotte with serious injuries. He is expected to survive, police said.
Officers secured the scene and contacted MPD detectives who began an investigation.
Based on an interview of the suspect, on statements made by the victim, and on evidence recovered from the scene, detectives determined that the victim had been stabbed during a domestic incident involving the mother of his child, who lives at the residence on Hillside Drive.
Davis was charged with felony assault with a deadly weapon with intent to kill inflicting serious injury.
Due to the incident being domestic related, Davis was placed in the Iredell County Detention Center under no bond pending her first appearance in court.