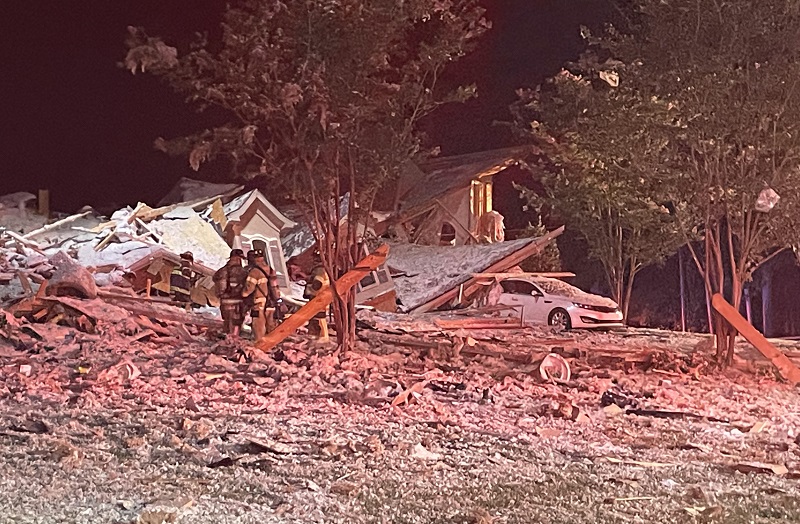 FROM STAFF REPORTS
Iredell County emergency management officials have released the name of the individual whose body was recovered from a home in southern Iredell County that exploded early Tuesday morning.
The body of Robert M. Farley, 61, was recovered from the home at 292 Barber Loop near Mooresville, officials said.
The identity of a person who was injured has not been released. That individual was transported to Atrium Carolinas Medical Center in Charlotte with non-life threatening injuries.
The property is owned by Caleb Farley, a player for the NFL's Tennessee Titans. He was not at the home at the time of the explosion.
Emergency personnel responded to the 6,391-square-foot home early Tuesday morning. The home was reduced to a large pile of rubble.
The Iredell County Fire Marshal's Office, N.C. State Bureau of Investigation and federal Bureau of Alcohol, Tobacco, Firearms and Explosives are trying to determine the origin and cause of the explosion, which also destroyed several vehicles.
Iredell County Sheriff's Office deputies who arrived on the scene reported strong odor of gas, according to Iredell Firewire.
The home is in the service district of the Lake Norman Fire District. Firefighters from throughout the Mooresville area responded to the scene.