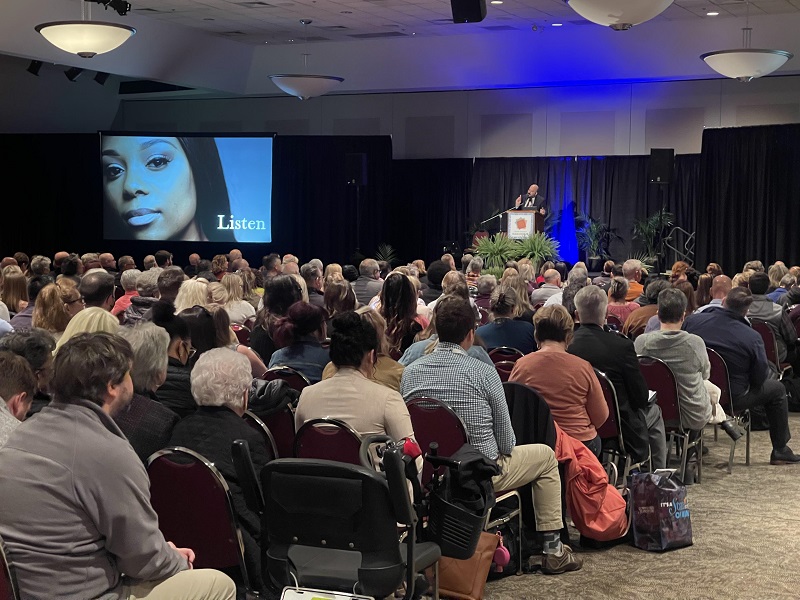 BY MIKE FUHRMAN
It's difficult to gauge the total economic impact of the recently completed 2023 N.C. Main Street Conference, which brought 750 professionals to Downtown Statesville this week.
But $1 million is a good starting point when estimating the direct and indirect financial impact on the community, according to Cindy Sutton, executive director of the Statesville Convention & Visitors Bureau.
A total of 750 people attended the three-day conference, making it the largest ever held by the N.C. Main Street Program. The last two conferences were virtual events.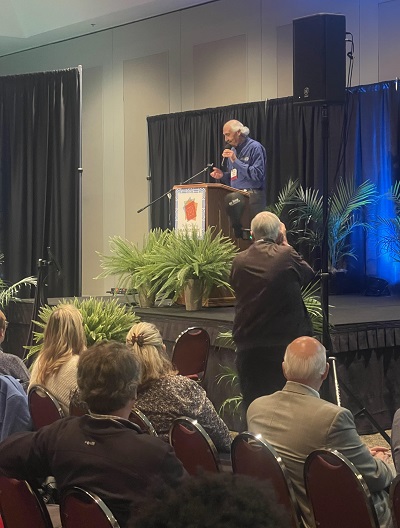 When you factor in hotel stays, food and shopping, gas and incidentals, associated sales and lodging taxes, and other ancillary expenses, the dollars — and impact — add up quickly. Several local hotels were near maximum occupancy and downtown restaurants enjoyed a boost in lunch and dinner traffic.
The event will also have a long-term impact on Statesville's reputation as a meeting place and destination. Each visitor received a welcome bag containing local products, ranging from AC's Yummy Jerk to spirits from Southern Distilling Co.
Attendees had nothing but positive things to say about the downtown districts, local restaurants and hotels, according to Brittany Marlow, executive director of the Downtown Statesville Development Corporation.
Hosting 750 people is no small undertaking. About 120 volunteers pitched in to assemble goodie bags, welcome attendees, staff the registration desk and snack room, and more.
Marlow said the support of city officials, staff and volunteers contributed to the overall success of the event. Those supporters gave their time and effort because they genuinely care about the community, she said, adding that manyl attendees commented on how welcoming and friendly everyone was.
"That's not something you can fake or create," she said. "It has to be organic."
Sutton said the SCVB was excited to support the Downtown Statesville Development Corporation. She hopes this was the first of many conferences to come for Downtown.
"We couldn't be prouder to be a part of such an amazing community," Sutton said. "The people who are our neighbors are truly our greatest assets. The team at the Statesville Convention & Visitors Bureau is looking forward to future collaboration with our community partners to bring more mid-week conferences to the Statesville Civic Center."