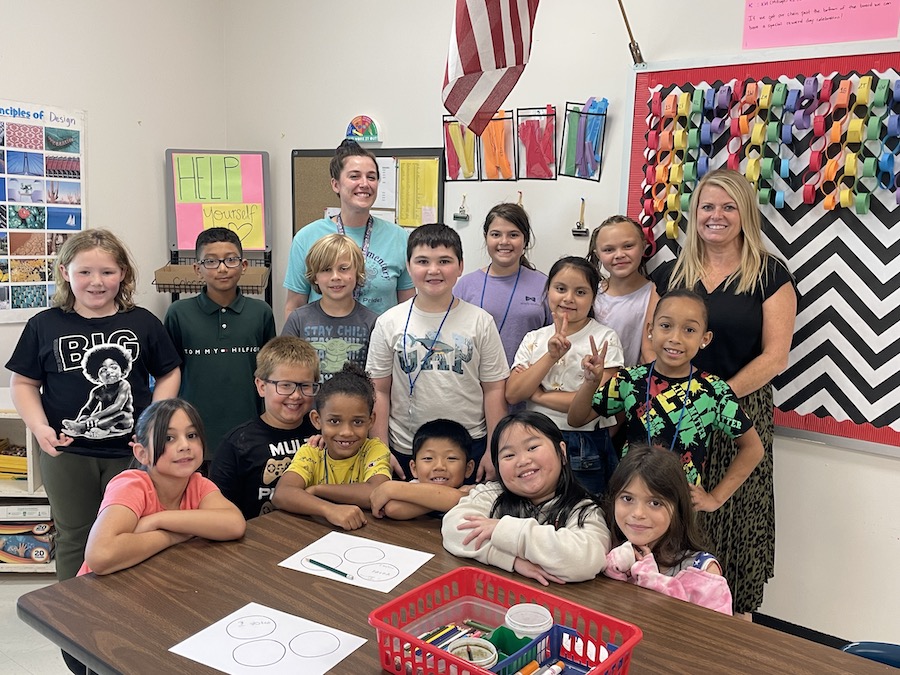 BY KARISSA MILLER
When Principal Misty Basham first drove out to the Scotts Elementary School community, it brought back strong, personal memories from her own childhood.
"Just seeing this community, it has such a great small country feel. It really took me back to home. I grew up in a setting very similar to Scotts in West Virginia," she recalled.
"There's such a good community here. Our parents are supportive. Our teachers love what they do. We have great students. It's a great learning environment all the way around," she added.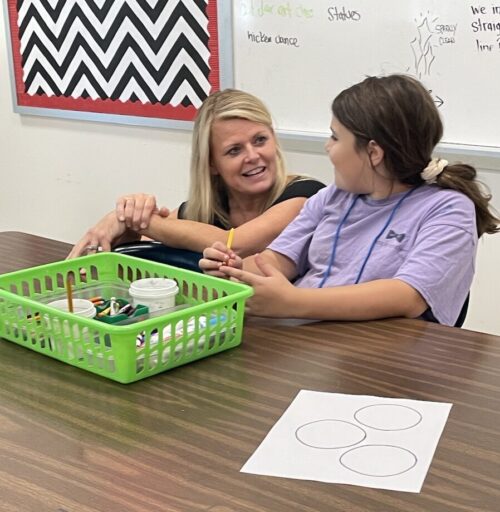 Basham is settling into her new job as principal at Scotts Elementary.
"I'm honored to be here. I'm not someone from this community, but I'm definitely dedicated to ensuring that this school continues to grow. I don't want to just meet growth, but exceed growth. Everyone in this school has that same sentiment," she said.
Basham wants the staff to feel like they can share their ideas and expertise and approach her with any issues that arise throughout the year.
Previously, Basham served as the assistant principal at The Brawley School. She has been with Iredell-Statesville Schools since 2015, including work as a school social worker, dropout prevention coordinator, and dean of students.
Throughout her time as a social worker and administrator, her hope has always been that the children she works with would know they are cared for and that she wants them to succeed. This remains true at Scotts.
"We have around 283 students. I know most of the kids by name. I'm also focused on building relationships with the teachers and the staff," said Basham. "We want our families to know that they can count on you to provide a good atmosphere for their kid. It's a goal for everyone in this building."
Basham has implemented a coaching tool called "Get Better Faster" that is designed to help new teachers succeed and feel supported.
"It's not only good for new teachers, but for all teachers. We just started it, but it gives them one or two strategies for improving," Basham explained.
One benefit, she said, is that it focuses on small areas of improvement that can result in huge gains. For example, making sure everyone is staying on task during transitions that result in a safe and welcoming classroom environment.
"The goal is to ensure kids are growing and proficient with their learning," she said. "We will always focus on rigor. When you have well managed, nurturing classrooms, then you can really dig deeper into the rigor."
Parental involvement, particularly when it comes to attendance, is necessary for the school to continue improving and students to reach their potential. She is looking forward to the school's parents night on September 28. Basham will use this time to also talk about curriculum and other important topics.
Basham has been married for more than 20 years and has two grown children and three grandchildren. She said she loves being a grandparent.
Scotts is the only arts magnet school in I-SS. The school offers specialized art and music classes for students. Second through fifth grade students are given the opportunity to participate in a cultural arts block over the course of the school year.