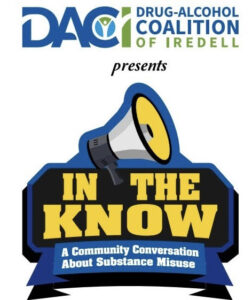 BY DEBBIE PAGE
Sam Quinones, who chronicled the American opioid crisis in his award-winning work "Dreamland: The True Tale of America's Opiate Epidemic," will be the keynote speaker at the Drug-Alcohol Coalition of Iredell's second annual In The Know event.
Quinones followed up his seminal work in 2021 with "The Least of Us: True Tales of America and Hope in the Time of Fentanyl and Meth." The 35-year veteran journalist lived for 10 years as a freelance writer in Mexico, where he wrote his first two books and worked for various newspapers and magazines. In 2004, he returned to the United States to work for the L.A. Times, covering immigration, drug trafficking, neighborhood stories, and gangs.
In 2014, he resigned from the paper to return to freelancing, working for National Geographic, Pacific Standard Magazine, the New York Times, Los Angeles Magazine, and other publications as he researched and wrote "Dreamland."
Quinones travels the country, speaking to doctors, public health workers, narcotics officers, judges, librarians, addiction counselors, and concerned folks at colleges, town halls, and organization events about the narcotics crisis in America.
DACI Executive Director Shane Nixon said that Quinones, who is considered a leading expert on the nation's drug crisis, has an intense passion for telling this story.
"Information pours out of every pore of his body," Nixon said.
After writing "Dreamland," Quinones became alarmed when he saw rise of methamphetamine and fentanyl exacerbating the opioid crisis. He began the research that lead to "The Least of Us" to inform others about these new designer counterfeit drug dangers and community efforts to combat addiction and the underlying mental illness and emotional pain often fueling substance misuse.
In its review of this latest book, The Washington Post said, "Sam Quinones is perhaps our best big-picture analyst of America's markets for addictive drugs … He is a fluent storyteller who delivers his argument through a palette of affecting stories … Few readers will keep dry eyes through the entire book."
IN THE KNOW – WHAT'S NEXT?
DACI's second "In the Know" event will be on February 5 at the Statesville Civic Center. Quinones will be the keynote speaker and participate in a panel discussion and Q & A session. He will also be available to sign copies of his book.
The coalition is planning to incorporate breakout sessions into this event. During the nonprofit's October 16 meeting, DACI members brainstormed ideas for these mini sessions.
Some ideas included a teen bedroom simulation to teach parents how to look for signs of substance misuse, a session on resources to talk to kids about misuse and how to get help, a teen panel on the substance misuse in the youth population, a positive parenting methods session to "drug-proof" kids from toddlerhood, and a session on the effects of dugs/alcohol on children in utero and aftercare.
Other ideas were sessions on prevalent drugs in Iredell County, harm reduction and treatment medications, drug courts, brain transformation under influence of substances, combating alcohol misuse, mental health first aid, and vaping dangers.
The steering committee will meet next week to narrow down these suggestions and finalize the agenda. Other committees will meet to work on logistics, lunch and snacks, and inviting vendors for the event.
Registration for the event will begin in December on Eventbrite.
WANT TO GET INVOLVED?
The next DACI meeting will be Monday, November 20, from 12 to 1 p.m. at the Cooperative Extension Center at 444 Bristol Drive in Statesville. Lunch is provided. Organizations, businesses, and community members interested in combatting substance misuse in Iredell County are welcome to join the coalition's efforts.