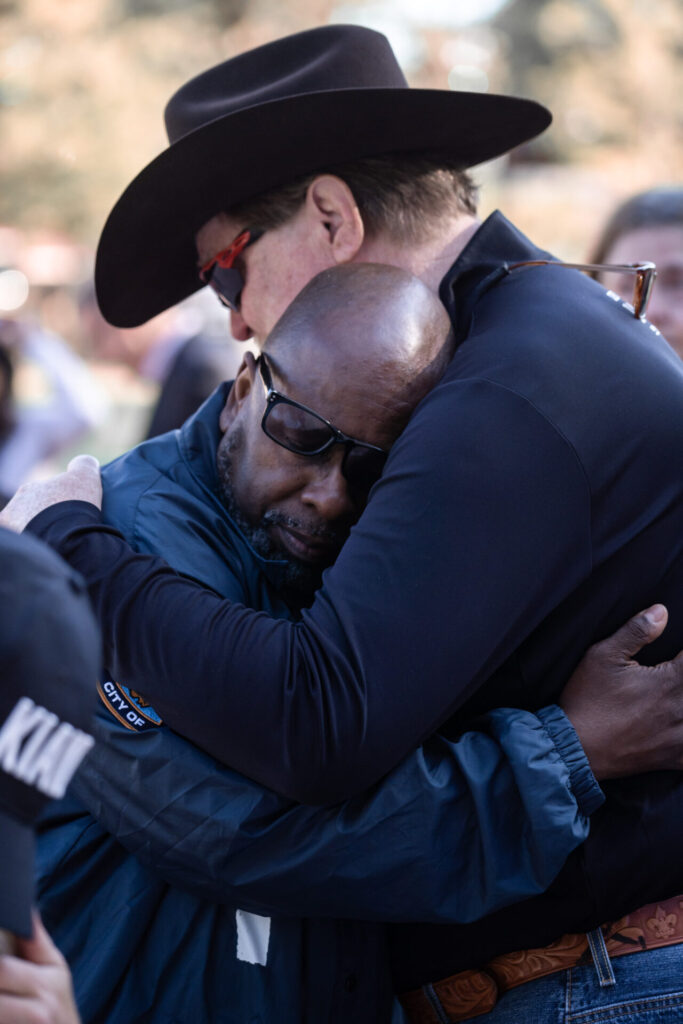 STORY & PHOTOS BY NICOLE RHYNE
Local veterans, their families, and several individuals who were in New York on September 11, 2001, were among those who gathered in Mooresville on Monday morning to remember the nearly 3,000 lives lost on that horrific day.
Participants in the solemn event reflected on the tragic events on 9/11, but also expressed hope for the future. People of all ages, background and ethnicities joined together for the ceremony.
Vernon Siders Jr. was working as a police officer in New York City on 9/11. He recalled the devastation and the loss of life.
But he also remembered the good that he saw that day.
"I was overwhelmed by something that totally distracted me in that moment and that distraction was the amount of different kinds of people that were actually helping each other, that were picking each other up, and that were encouraging each other," Siders told those who assembled for the ceremony. "It felt like the end of the world, like I lost every friend I ever had and I was surrounded by strangers who loved me as if I was their long-lost brother. It was an incredible feeling."
Photo Gallery