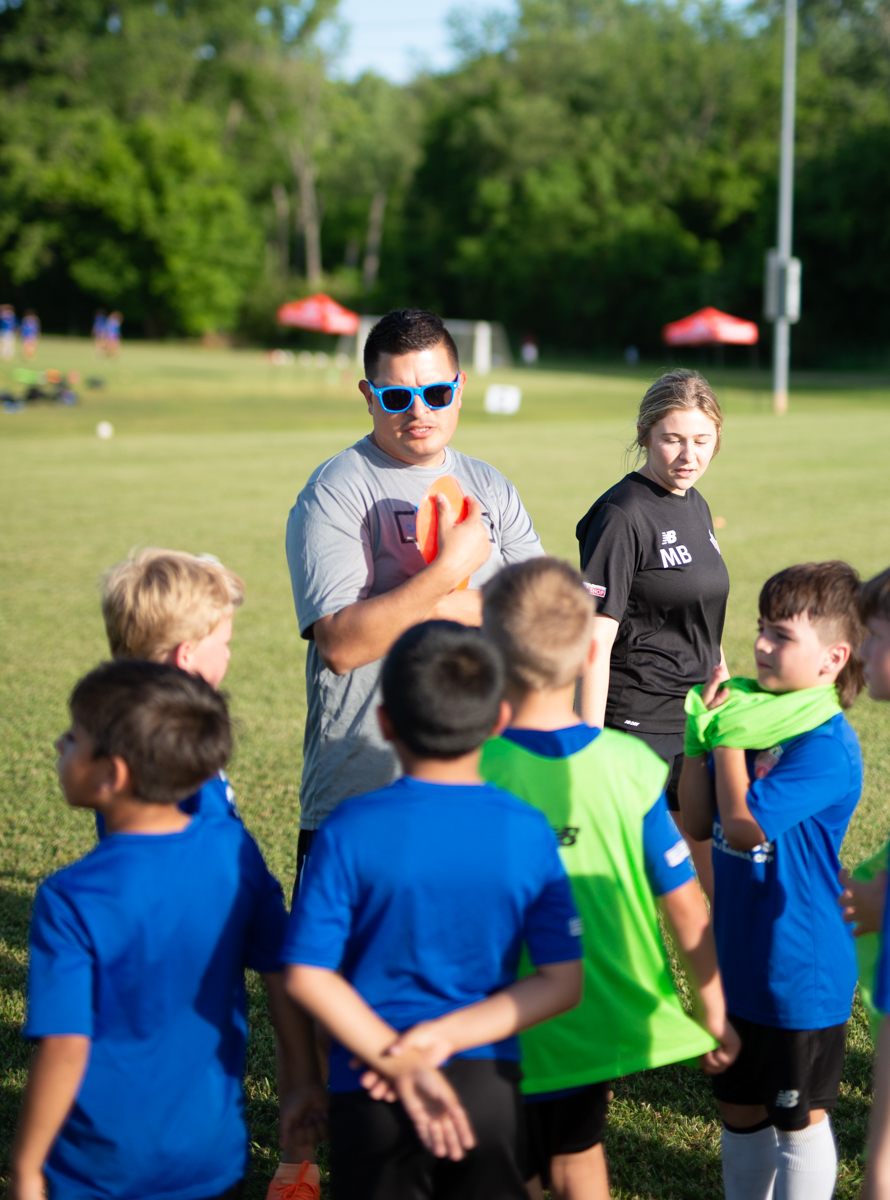 PHOTOS BY AMANDA CALDWELL
Special to Iredell Free News
Impact Futbol Club hosted Charlotte FC's coaching staff at the Statesville Soccer Complex on Monday evening. The MLS coaches conducted training sessions for Impact FC's soccer players and provided local coaches with priceless insight through coaching education.
Impact FC is Statesville's NCYSA competitive-level youth soccer club.
The evening was a tribute to Impact FC's resurgence during the past three years. When the Iredell County Recreation Department, which previously oversaw rec soccer, restricted activities during the pandemic, Impact staff and volunteers stepped up and worked to make sure the club survived and provided a program for 500 rec-level soccer players from throughout the county.
Coming out of the pandemic, the county handed the rec program over to the City of Statesville. Impact FC built a relationship with the city rec department that helped create a developmental pathway from beginner recreation level soccer through competitive level soccer.
Impact FC has grown to around 170 players and continues to provide opportunities like Monday's training with the Charlotte FC coaches.
"I am very proud of what we have built for our community," said Craig Hollis, director of coaching for Impact FC. "Despite many challenges, road-blocks and obstacles, along with dealing with the maze that is youth soccer, we provide an amazing youth soccer product that truly has a 'player first' mentality.
"We have an incredible coaching staff and volunteer board that is truly dedicated to our community future. Not only does our club provide youth and adult soccer programs, we have provided career opportunities (many of which are past Impact players or had players in our program). We are also dedicated in maximizing the level of our coaches' education as every coach has a duty to continue their education in order to better the education of those they teach."
Hollis said partnerships with New Balance, Body Armor and Soccer Shop have been very beneficial to the club.
"We are so very grateful to the support of the Iredell community. We love our community and we love the sport of soccer," Hollis added.
Free Tryouts
Impact FC will be host its annual free tryouts at the Statesville Soccer Complex staring May 15. Visit www.impactfutbolclub.com for details and registration.
Photos