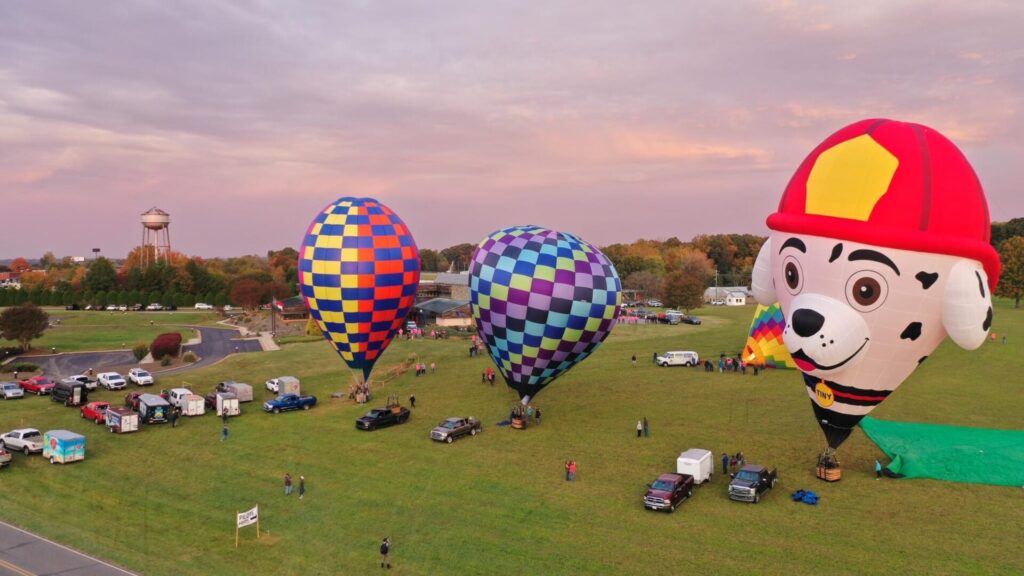 Photos courtesy Emma Wegmiller/G.L. Wilson Building Co.
Special to Iredell Free News
G.L. Wilson Building Co. has been organizing an annual hot air balloon launch for the past ten years to support Breast Cancer Awareness as part of its Pink Out Day.
On Friday morning, before the wind and rain picked up, several colorful balloons were seen glowing in the dawn light, bobbing in the breeze on tethers on the company's property located off Old Mocksville Road.
The event was attended by employees, friends, family, and neighbors who gathered to enjoy the spectacular display. G.L. Wilson is a longtime supporter of ballooning and has established close relationships with local balloonists while advocating for the tradition and history of ballooning in the area.
The event coincided with the first day of the 2023 Carolina BalloonFest.
Photo Gallery