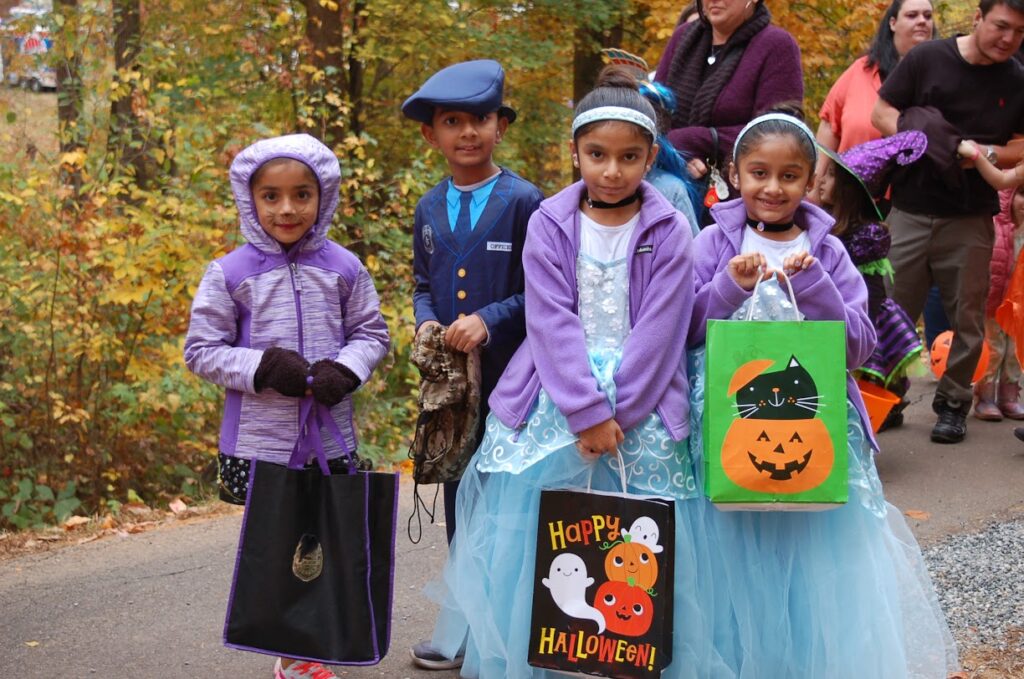 BY DEBBIE PAGE
Cloudy skies and dropping temperatures did not dampen the spirits of the hundreds of children and their families who lined up for the Trails and Treats event on Tuesday afternoon at ESC Park.
The annual Town of Troutman event featured 54 local businesses and organizations handing out treats in a safe and supervised environment, according to Recreation Director Emily Watson.
Town staff got into the festivities, dressing up as the cast of the Wizard of Oz and greeting folks as they walked through an inflatable arch to tunes by SoundWave.
For the first time this year, the town partnered with the The Rotary Club of Troutman to collect canned goods for local food banks at the event, challenging each family to drop one canned good in the collection box as the trail began.
Watson thanked all organizations participating in the festive event, which was sponsored by Checkered Flag Land & Homes + Katie Hildebrand with CrossCountry Mortgage.
Photo Gallery