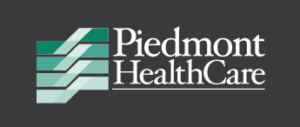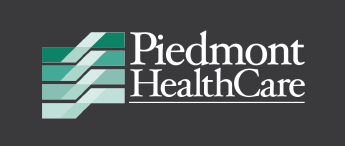 Special to Iredell Free News
Piedmont HealthCare is thrilled to announce the addition of Dr. Swathi Talla to Lake Norman Internal Medicine in Mooresville. She joins experienced Mooresville physician Dr. John Gatlin.
"We are very excited to welcome Dr. Swathi Talla to our practice," Dr. Gatlin said. "Her diverse background and expertise in integrative medicine will greatly benefit our patients, and we look forward to working together to deliver exceptional healthcare."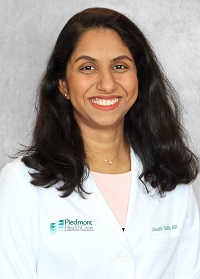 Dr. Talla completed her medical training in Luzhou China at Luzhou Medical College followed by her family medicine residency at United Hospital Center, in Bridgeport, W.Va. She then pursued a fellowship at the American Academy of Anti-Aging Medicine.
With a special interest in chronic disease management, preventive medicine, and lifestyle management, Dr. Talla aims to incorporate integrative medicine into her practice, seeking holistic ways to manage diseases and promote overall well-being.
"I am passionate about working in a practice that delivers quality care to all patients and prioritizes accessibility," she said. "Piedmont HealthCare has a collaborative and supportive work environment supported by a strong administrative staff and an interdisciplinary team. The culture here values teamwork and excellent communication, aligning perfectly with my professional values."
Dr. Talla emphasizes a patient-centered approach that considers all aspects of well-being, including physical, mental, and emotional health. By addressing the whole person, she aims to provide comprehensive and personalized care to each patient.
Born and raised in a small town in southern India, Dr. Talla brings a rich cultural background and a deep understanding of diverse healthcare perspectives. She is married to Dr. Venu Gangireddy, a gastroenterologist at Comprehensive and Digestive Care Center in Statesville. They have two daughters. As a family, they enjoy spending quality time together and exploring new adventures through travel.
LEARN MORE
Dr. Talla sees patients ages 15 and older at Piedmont HealthCare Lake Norman Internal Medicine at 548 Williamson Road, Suite 6. For more information on Dr. Swathi Talla visit https://piedmonthealthcare.com/provider/talla-swathi-md/. To schedule an appointment, contact Piedmont HealthCare Lake Norman Internal Medicine at (704)-660-5520.
About Piedmont HealthCare
Piedmont HealthCare is one of the largest physician-owned multi-specialty groups in North Carolina and the 5th largest healthcare organization in the Charlotte Metro market. We are committed to providing excellent care for the whole family. We have more than 60 convenient locations and over 215 physicians and providers across multiple specialties to provide our community with the most innovative medical care. Visit www.piedmonthealthcare.com.