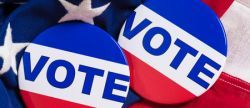 Special to Iredell Free News
N.C. Sen. Vickie Sawyer announced on Monday that she will seek a fourth term to represent residents of the 37th District in Raleigh.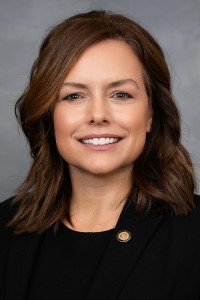 "I'm proud of the work we've accomplished in the North Carolina Senate, and I'm eager to embark on another chapter of service with my constituents in Iredell and northern Mecklenburg County," Sawyer said in a news release. "I'm honored to announce our campaign for re-election to continue to champion conservative values and advocate for sensible policy solutions. Together, we will build on our success and ensure that our communities continue to prosper."
Candidate filing begins December 4.
The N.C. General Assembly approved new district maps for Congress, N.C. House, and N.C. Senate in October. The new 37th District continues to encompass all of Iredell County but shifts around the portions of northern Mecklenburg County, to now include part of Davidson.
An entrepreneur and community leader, Sawyer was first elected to the N.C. Senate in 2018 after defeating a 17-term state senator in the Republican primary. An honor graduate of UNC Charlotte and a former PTO president, Sawyer has touted her work as an advocate for education while serving in Raleigh. At the beginning of the 2023 Session, Senate Majority Leader Phil Berger appointed Sawyer to serve as a chair of the Committee on Transportation.
In her campaign announcement, Sawyer said she has been a strong advocate for policies that protect the sanctity of life, defend the Second Amendment, uphold Voter ID laws, and safeguard parental rights in education.
LEARN MORE
To learn more about Vickie Sawyer, visit www.SawyerNC.com.