FROM STAFF REPORTS
Iredell County Sheriff's Office investigators have obtained a warrant for the arrest of a homicide suspect after deputies found the body of an elderly man inside a home near Troutman on Saturday.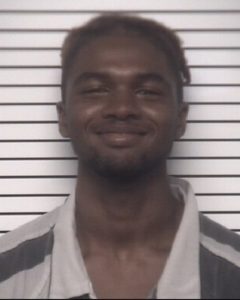 Carlton Michael Clarke, 23, is wanted on a felony murder charge in connection with the death of his 65-year-old father, Michel Renard Clarke, according to an ICSO news release.
Details about the motive and cause of death have not been released.
Deputies were dispatched to the suspect's home at 121 Emmanuel Road, south of Troutman, after a caller reported they were concerned about the welfare of a resident, Sheriff Darren Campbell said.
The caller advised that they were supposed to meet a person who lives at the address on Friday, but the person did not show up, according to the news release.
When deputies went to the home, they received no answer when they knocked on the door, Campbell said. The deputies then looked into a window and saw a body lying on the floor, he added.
The deputies made entry to the home and located the body of Michel Renard Clarke. It was apparent to the deputies that Michel Renard Clarke had been killed, the sheriff said.
Deputies secured the scene and immediately began canvassing the neighborhood in an attempt to seek information from the neighbors. Homicide Investigators and Crime Scene Investigators arrived at the residence to continue the investigation.
Information was quickly gathered from interviews and video surveillance sources indicating Carlton Michael Clarke was a person of interest, according to the news release.
After obtaining additional information, investigators obtain a warrant charging Carlton Michael Clarke with felony murder.
If you have any information on where Carlton Michael Clarke can be located, please call 911 or 704-878-3100.
Sheriff Campbell warned citizens not to approach the suspect. He is considered as dangerous. Clarke is 6-foot-3-inces tall and weighs 172 pounds.