FROM STAFF REPORTS
A 59-year-old man faces multiple charges, including felony drug charges, after being stopped by members of the Iredell County Sheriff's Office Aggressive Criminal Enforcement Team at checkpoint on Hickory Highway at Stamey Farm Road.
According to an ICSO news release, a moped displaying an expired registration plate approached the checkpoint on Friday, October 13. The moped driver did not have identification but provided a name and date of birth.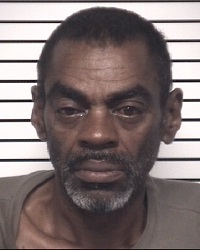 After Deputy W. Wiedenmann was unable to locate this name in a DMV database, it was determined the moped's driver was actually Keith Andrew Adams, Campbell said. Deputies also discovered the moped had been reported stolen out in Statesville.
Adams, who lives off Cooper Farm Road in Statesville, was arrested and charged with Possession of a Stolen Vehicle and Resist, Obstruct, and Delay an officers for giving a false name numerous times.
While deputies were handcuffing Adams, he attempted to reach into his front pocket, but Deputy Wiedenmann prevented him from doing so, according to the news release. Deputy Wiedenmann then searched Adams and located a bag in his pocket containing cocaine, various pills packaged individually for sale, and items of drug paraphernalia, according to the news release.
Adams was also charged with Felony Possession with Intent to Sell or Deliver Cocaine, Felony Possession with Intent to Sell or Deliver Schedule IV Controlled, Substance Felony Possession of Cocaine, Felony Maintaining a Vehicle for a Controlled Substance and a misdemeanor drug offense.
Adams was taken to the Iredell County Detention Center, where Magistrate J. Hollar issued a $25,000 secured bond on the charges.
According to the ICSO, the suspect's criminal history includes the following charges: two counts of Misdemeanor Larceny, Misdemeanor Intoxicated and Disruptive, Misdemeanor Probation Violation, two counts of Driving while Impaired, six counts of Misdemeanor Assault on a Female, Misdemeanor Simple Assault, two counts of Misdemeanor Second-Degree Trespass, two counts of Misdemeanor Communicating Threats, Misdemeanor Harassing Phone Call, 12 counts of Driving while License Revoked, two counts of Resisting a Public Officer, two counts of Misdemeanor Possession of Drug Paraphernalia, Felony Sell Cocaine, Felony Trafficking Heroin, two counts of Felony Breaking and Entering, Felony Larceny After Breaking and Entering, and Misdemeanor Larceny.