FROM STAFF REPORTS
A Mooresville man faces drug trafficking charges after a pursuit by an Iredell County Sheriff's Office deputy on Interstate 77.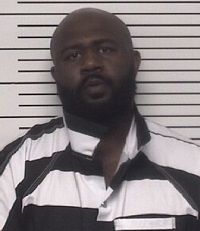 Sheriff Darren Campbell announced the arrest of Randell Damar Myricks, 29, of Powder Horn Circle Mooresville, in a news release Thursday. The suspect was recently released from prison and is on parole for trafficking cocaine, according to the ICSO.
On Saturday, January 28, Deputy B. Best observed a vehicle that was making abrupt lane changes and exceeding the posted speed limit on I-77 south near Amity Hill Road, Campbell said.
Deputy Best activated his patrol lights to conduct a traffic stop, but the driver — later identified as Myricks — refused to stop and continued traveling south on the interstate, according to the news release.
During the pursuit, the deputy saw the driver throwing items out of the window, the sheriff said. The vehicle then exited off Interstate 77 at Williamson Road in Mooresville and eventually stopped.
After approaching the vehicle, Deputy Best observed a plastic bag containing cocaine in the driver's side floorboard, Campbell said.
ICSO deputies and Mooresville police officers began checking the area along Interstate 77 where Deputy Best reported seeing bags thrown from Myrick's vehicle, the sheriff said. Several bags containing cocaine and marijuana were located, according to the news release.
The cocaine weighed 79 grams, and the marijuana weighed 17 grams.
Myrick was arrested and transported to the Iredell County Detention Center, where he was brought before Magistrate Thompson. He was issued no bond for Felony Trafficking Cocaine by Possession, Felony Trafficking Cocaine by Transport, Felony Possession with Intent to Sell or Deliver Marijuana, Aggravated Misdemeanor Possession of Marijuana, Felony Flee to Elude Arrest, and Misdemeanor Carless and Reckless Driving.
According to the ICSO, Myricks' criminal history includes the following charges: Felony Trafficking Cocaine, Misdemeanor Possession of Marijuana, Misdemeanor Assault on a Female, Felony Extortion, and Felony Second-Degree Kidnapping.