FROM STAFF REPORTS
A northern Iredell County man has been arrested following a sexual assault investigation conducted by the Iredell County Sheriff's Office.
Sheriff Darren Campbell announced the arrest of Koby Lee Tilley, 20, in a news release Wednesday.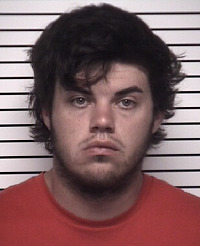 The ICSO received a call on January 10 from a woman who reported that she had been sexually assaulted the previous night, Campbell said. During an interview, the woman told deputies she had been sexually assaulted by Tilley, an acquaintance, at Tilley's residence off Bruce Farm Road near Love Valley, according to the news release.
The case was assigned to ICSO Special Victims Unit Detective J. Welborn for further investigation. Detectives conducted additional interviews with witnesses and the suspect and collected evidence.
Based on statements and evidence collected in the case, Detective Welborn obtained an arrest warrant charging Tilley with Felony Second-Degree Forcible Rape.
Tilley was arrested on Monday, May 22, and was taken to the Iredell County Detention Center, where he was issued a $100,000 secured bond by Magistrate Watkins.